Dershowitz Says He's 'Not Part of the Strategic Legal Team' for Trump's Trial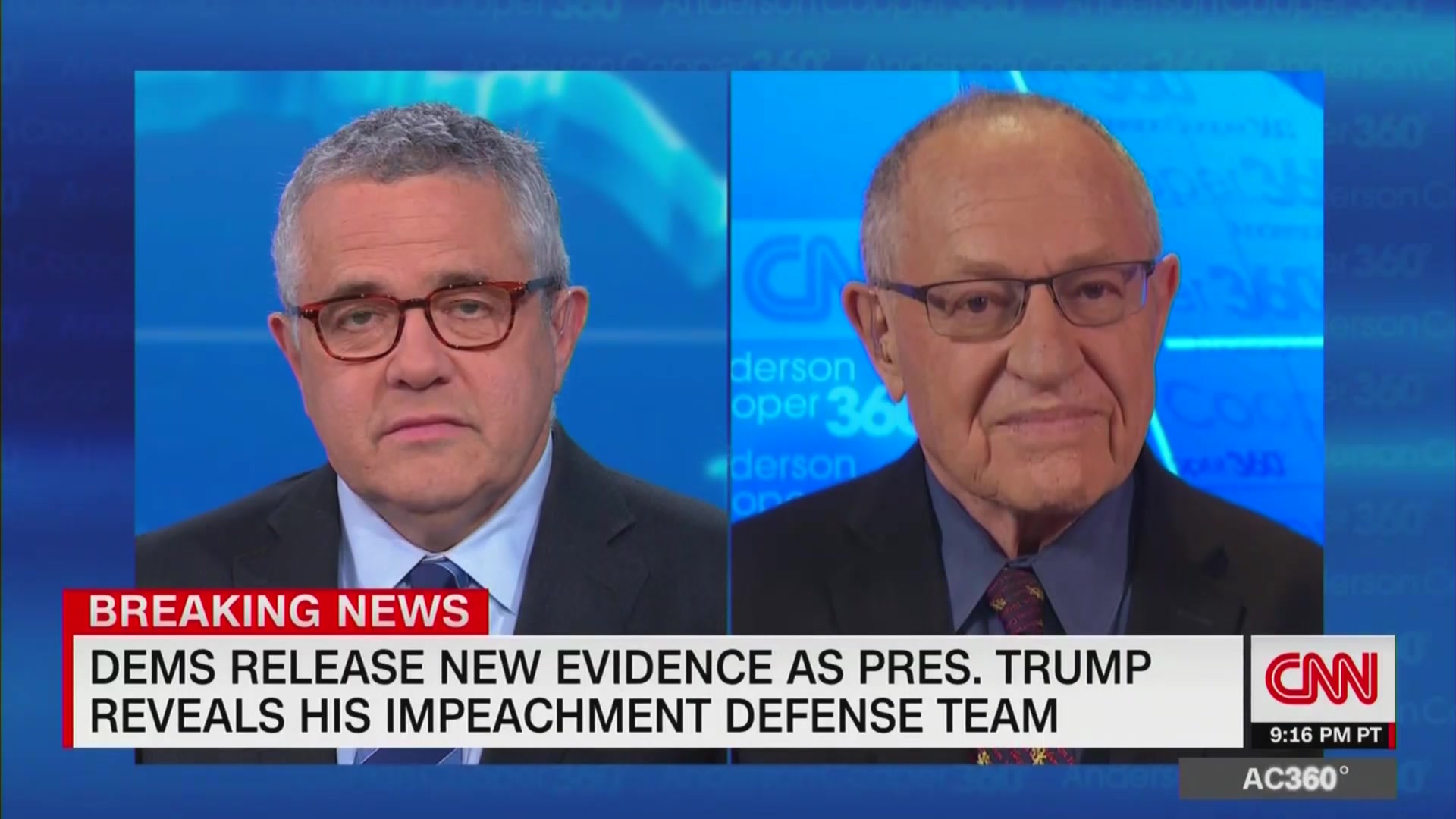 A member of President Trump's defense team for the upcoming impeachment trial insists he is merely presenting an argument against the removal of the president and that he should not be considered "part of the strategic legal team."
Alan Dershowitz appeared on Anderson Cooper 360 Friday night and was pressed by CNN legal analyst Jeffrey Toobin about the nature of his role.
"[Trump] absolutely is entitled to the best constitutional defense he can get. What he's not entitled to is Alan pretending like he's some sort of neutral observer instead of what he is, which is Donald Trump's lawyer," Toobin charged. "For some reason you don't want to admit that. That's up to you. But you are pretending that there is some sort of perfect constitutional sweet spot. It doesn't have to be a crime, but it can't be simply being a bad president."
"Let me be clear. I'm an advocate. I'm an advocate against impeachment, but I'm politically neutral," Dershowitz responded. "I would make the same argument if it was a Democrat or Republican. I don't let my political preferences interfere with my constitutional analysis."
The retired Harvard constitutional law professor, author of the 2018 book The Case Against Impeaching Trump, went on to claim he is "not part of the strategic legal team" assembled on behalf of the president. Trump's Senate defense legal team thus far includes Ken Starr, who led the drive to impeach President Bill Clinton, Trump's longtime personal attorney Jay Sekulow, and White House counsel Pat Cipollone. It is unclear who would have defined roles as "strategic" and "constitutional" members.
"For the record, it wasn't the Constitution who called you up and asked you to do this," Toobin noted. "It was President Trump."
Watch the video above, via CNN.