Meghan McCain Digs at McSally: 'She Didn't Earn' Senate Seat She Inherited From My Dad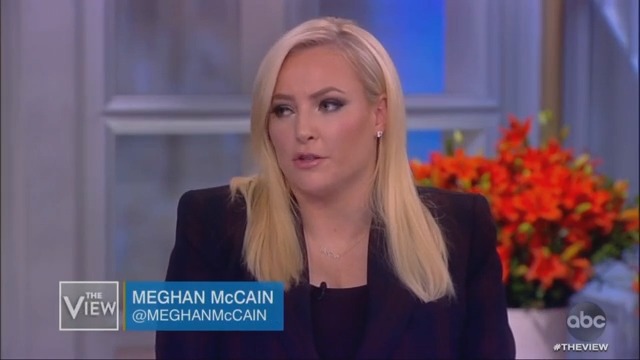 The View's Meghan McCain took some shots at Sen. Martha McSally (R-AZ) on Friday following the lawmaker insulting a CNN reporter as a "liberal hack," pointing out that McSally didn't earn the Senate seat that she inherited after McCain's father passed away.
"She's actually appointed," the conservative host stated. "She didn't win that seat. I think that's important."
After losing her Senate bid to Democrat Kyrsten Sinema in 2018, McSally was appointed by Republican Gov. Doug Ducey to fill the seat that had become vacant after Meghan's father Sen. John McCain (R-AZ) had passed away.
"She didn't earn it in the traditional sense of votes," McCain added. "It's an extremely tight race. Arizona could turn blue which would — pigs may start flying around the studio if that ends up happening, I never thought I'd see the day."
Read the rest of the piece at The Daily Beast.
Watch the clip above, via ABC.