Watergate Prosecutor: 'Will People Who Watch Fox News Get the Same Facts?'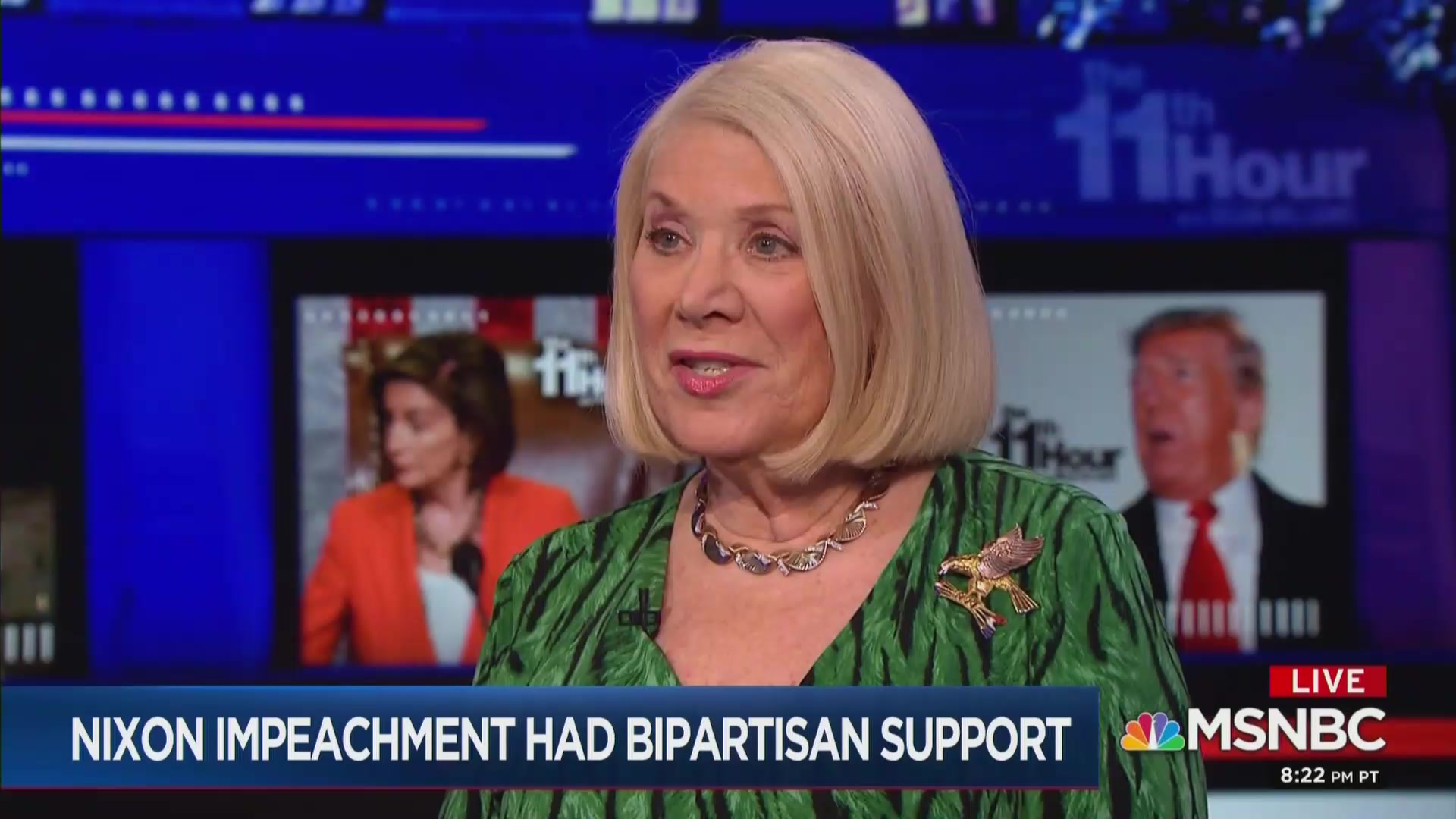 The impeachment inquiry took a procedural step forward on Thursday with the House passing a set of rules for what Speaker Nancy Pelosi called an "ongoing, existing" investigation. Not a single congressional Republican voted in favor of it.
The House's activities can compared to a vote in the early stages of the impeachment inquiry into President Richard Nixon in 1974. Although the substance of the vote was similar, the final tally was not: the measure passed, 410 to 4.
Jill Wine-Banks, one of the prosecutors during the Watergate scandal, pointed out what helped cause this rise in partisanship.
"The media. The fact that we had NBC, ABC, CBS, and all of them had the same facts. There was no argument about the facts. That was clear," she said on MSNBC's 11th Hour on Friday. "And now we have total bubbles of information so that people believe totally different things, even though only one can be true."
As the impeachment inquiry is poised to begin a more public phase with televised congressional hearings, Wine-Banks wondered whether a certain media outlet that often does the president's bidding will provide fair coverage of the proceedings.
"The issue now is, will people who watch Fox News get the same facts? Will they see the full hearings? Will they see the live witnesses?"
Fox News has seen the recent departure of a few high-profile figures, leading some to lament the prioritization of right-wing talk shows over real reporting.
Catherine Herridge, a founding employee of Fox and its chief intelligence correspondent, is joining CBS News, noting in a statement upon her exit that "facts matter."
Shephard Smith, the chief Fox News anchor who was a frequent target of President Trump and who traded barbs with Fox's opinion hosts, resigned unexpectedly in October.
Watch the video above, via MSNBC.