RNC Spokesperson: The 'Real Election Meddling' Is Trying to Lower Trump's Poll Numbers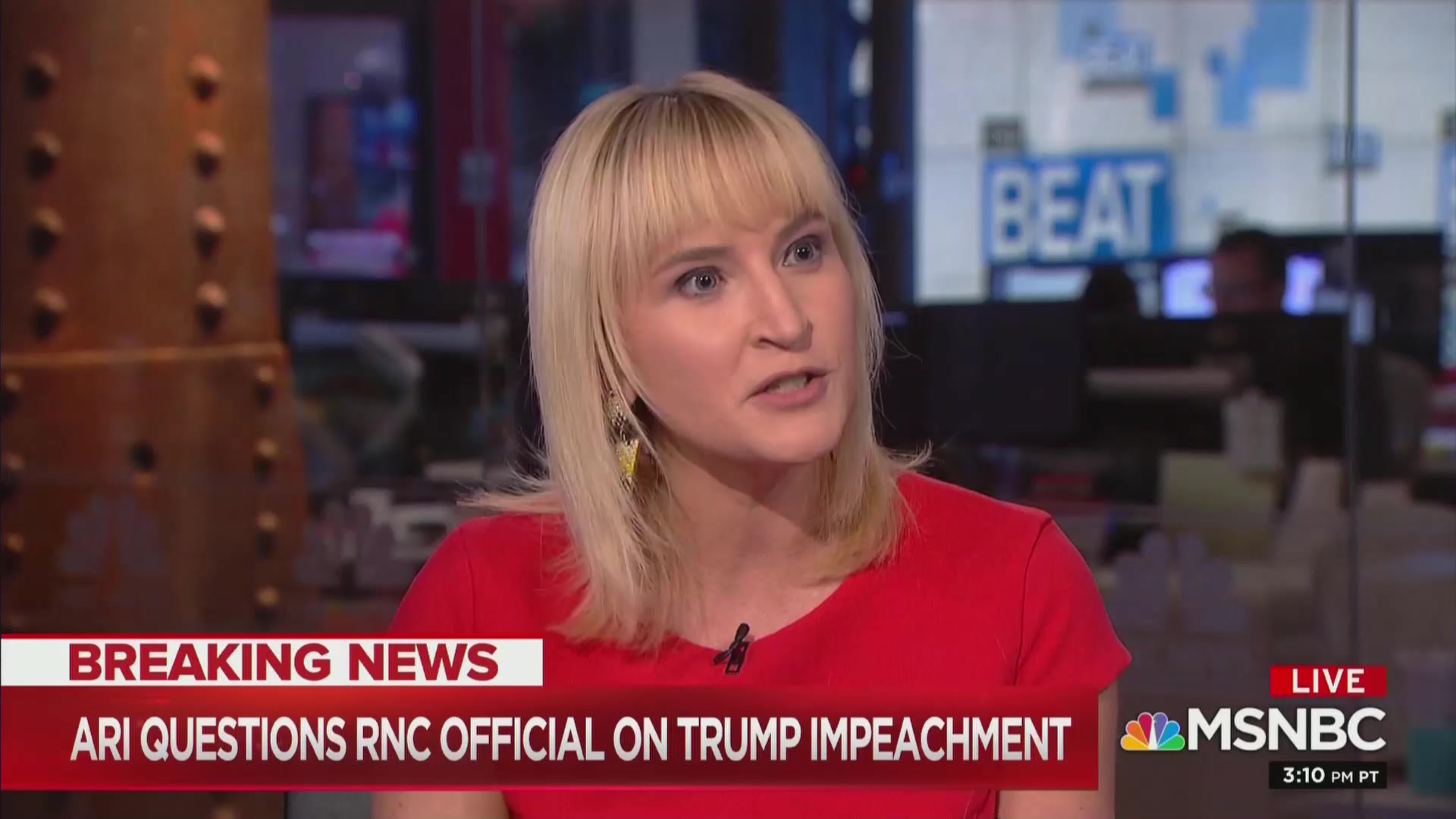 The Republican Party's national spokesperson on Friday deflected several questions about foreign interference to help President Trump's reelection bid, instead knocking House Speaker Nancy Pelosi for "taking away" Republicans' votes in the previous general election.
On MSNBC's The Beat, host Ari Melber asked Liz Harrington about Trump's effort to acquire dirt from Ukraine on potential 2020 Democratic nominee Joe Biden in exchange for the release of military aid to the country.
"Are Republicans still asking for foreign help to get Trump re-elected?" Melber asked.
"I would ask the Democrats, because we spent two and a half years debating that very question, right?" Harrington responded. "It was all about the Democrat-paid for dossier."

After Melber rephrased his question and brought up a chart showing one of four Republicans disapprove of Trump's job performance, Harrington actually accused Pelosi of "taking away our votes in 2016" by way of the impeachment inquiry.
But she wasn't done there.
"Let's talk about what the real election meddling is: trying to drive down the president's poll numbers." she asserted.
"Look at the economy numbers we had today. The robust economy that President Trump has ushered in, going into a re-election. And what are Democrats trying to do? No bipartisan support for this witch hunt. They're going in, trying to drive down his poll numbers."
Watch the video above, via MSNBC.