Shep Smith Blasts Fox News Guest Who Called Colleague a 'Fool,' Takes Swipe at Tucker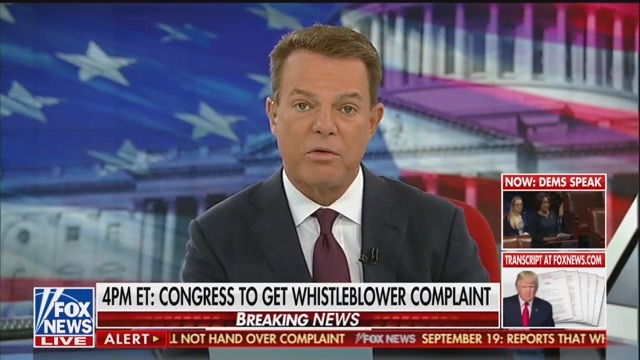 Fox News anchor Shep Smith took aim at Trump ally and frequent Fox News guest Joe diGenova on Wednesday for calling Fox News senior judicial analyst Judge Andrew Napolitano a "fool" during a Tuesday night appearance on Tucker Carlson Tonight.
"Last night on this network during prime time opinion programming, a partisan guest who supports President Trump was asked about judge Napolitano's legal assessment and when he was asked, he said unchallenged 'Judge Napolitano is a fool,'" Smith stated, taking a not-so-veiled shot at Tucker Carlson in the process.
"Attacking our colleague who is here to offer legal assessments on our air in our work home is repugnant," he concluded.
Read the rest of the piece at The Daily Beast.
Watch the clip above, via Fox News.