Preet Bharara On Trump Pardoning Himself: 'That's Almost Self-Executing Impeachment'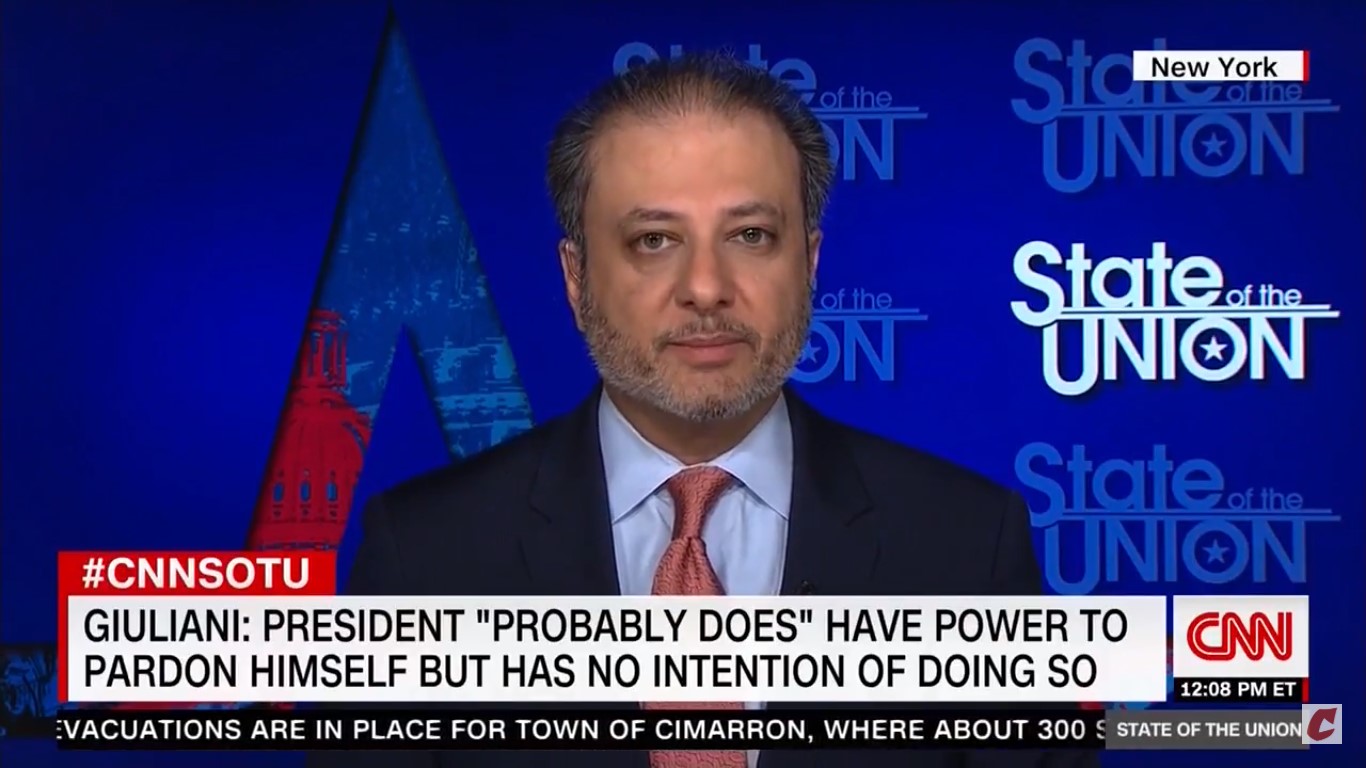 During his Sunday show rounds, former New York City Mayor and current Trump attorney Rudy Giuliani said that he believed the president probably has the power to pardon himself. In response to that, ex-US Attorney for the Southern District of New York Preet Bharara explained that President Trump going down this road would almost certainly lead to POTUS's impeachment.
"One other thing on this letter," State of the Union host Dana Bash said Sunday morning, referencing the confidential memo from Trump's legal team the New York Times recently obtained. "You talked about Rudy Giuliani. He also just said moments ago that he agrees that the president probably does have the power to pardon himself, though he added that he doesn't think the president will do that."
"You know, I think it would be outrageous for a sitting president of the United States to pardon — I think if the president decided that he was going to pardon himself, I think that it is almost self-executing impeachment," Bharara responded.
After the CNN senior legal analyst noted that the framers of the Constitution didn't have that in mind, he went on to state that he didn't buy Giuliani's claim that the president isn't contemplating such an action.
"The second thing is, when Rudy Giuliani says — and I hate to keep harping on this point — Rudy, just like [Trump lawyer] Jay Sekulow, keeps coming up with things that end up being false," he declared. "So, when he says the president is not contemplating something, I have no faith in that whatsoever."
Giuliani did note during his Sunday show appearances that Trump attempting to pardon himself would likely lead to his immediate impeachment, something Trump ally Chris Christie also pointed out on Sunday morning.
Watch the clip above, via CNN.