CNN's Brian Stelter On Joy Reid's Blog Hacking Claims: 'I Guess This Hacker Is Still At Large'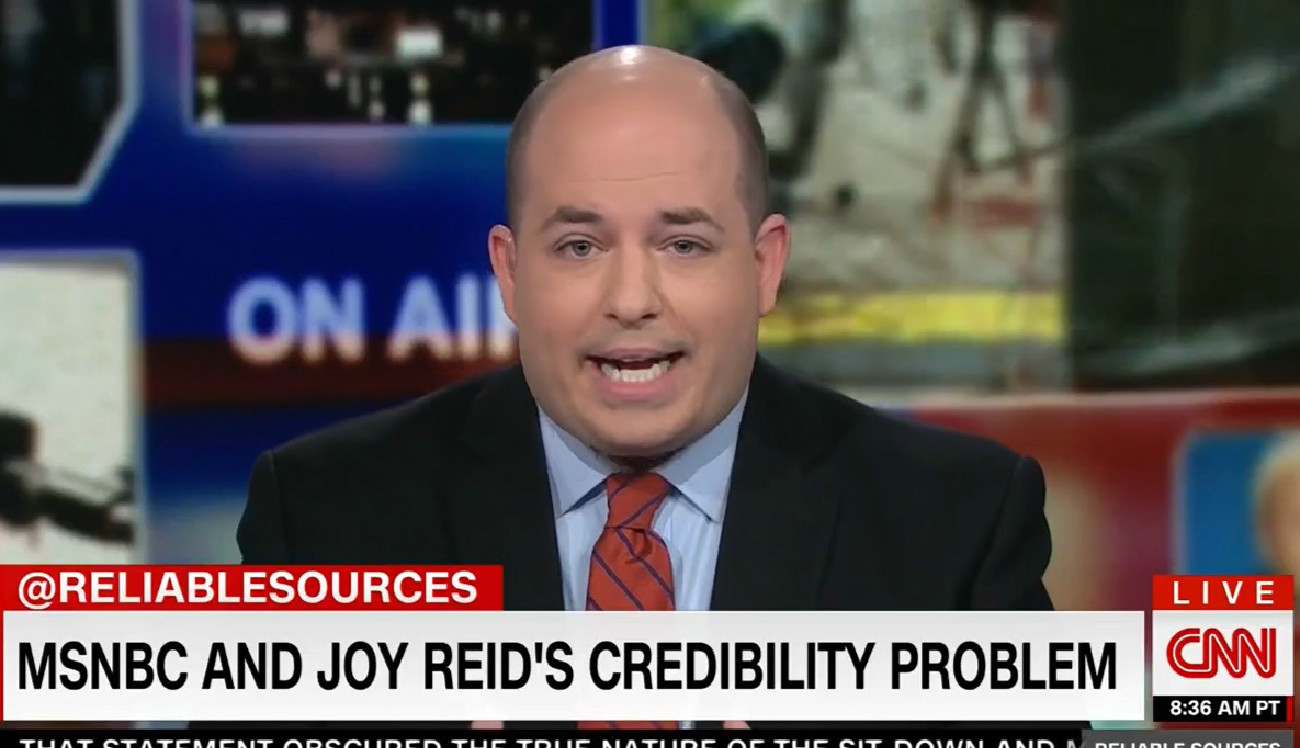 On Friday, after more inflammatory and insensitive posts resurfaced from her now-defunct blog, MSNBC weekend host and #Resistance hero Joy Reid broke her silence on the issue and released a statement of apology. Critics and observers, however, were quick to point out that Reid did not address her previous claim that a slew of offensive posts that had been unearthed in April were the results of hacking and fabrication.
During Sunday's broadcast of Reliable Sources, CNN senior media correspondent Brian Stelter and his panel discussed the controversy that just won't die.
"The reason why it's relevant now is because of this claim that maybe she didn't publish them at all," the CNN host noted at the top of the segment. "It's a credibility issue involving her claim in April that she was hacked — that there was a breach of her blog, that some hacker had published some of these posts to make her look bad."
He continued, "Now she's not claiming she was hacked anymore. And she is apologizing for the posts."
Stelter explained that MSNBC also released a statement that reveals they are standing by Reid while acknowledging that many of the posts in the past are "hateful and hurtful."
"Again, what's missing from MSNBC's statement is any reference to the suggestion she was hacked," he said. "And that the claim is being investigated by the FBI. I guess this hacker is still at large."
Stelter then turned to his panel to comment on the situation some more. The general consensus around the table, from both conservative and liberal pundits, is that the big issue is not the old posts themselves but the likeliness that Reid lied about the hacking claim.
Media critic David Zurawik, for instance, said that at a time when the media needs to have the highest standards in the world because the White House is constantly saying the press lies, NBC shouldn't be presenting someone on the air that could be a liar.
"Also this alleged lie is also kind of complicated in the sense that it's kind of nutty," Zurawik noted. "It's the kind of thing you make up when you're really desperate."
Watch the clip above, via CNN.