Watch Rudy Giuliani Flub Chuck Todd's Name Twice: 'Nice To Be With You Todd…Chris'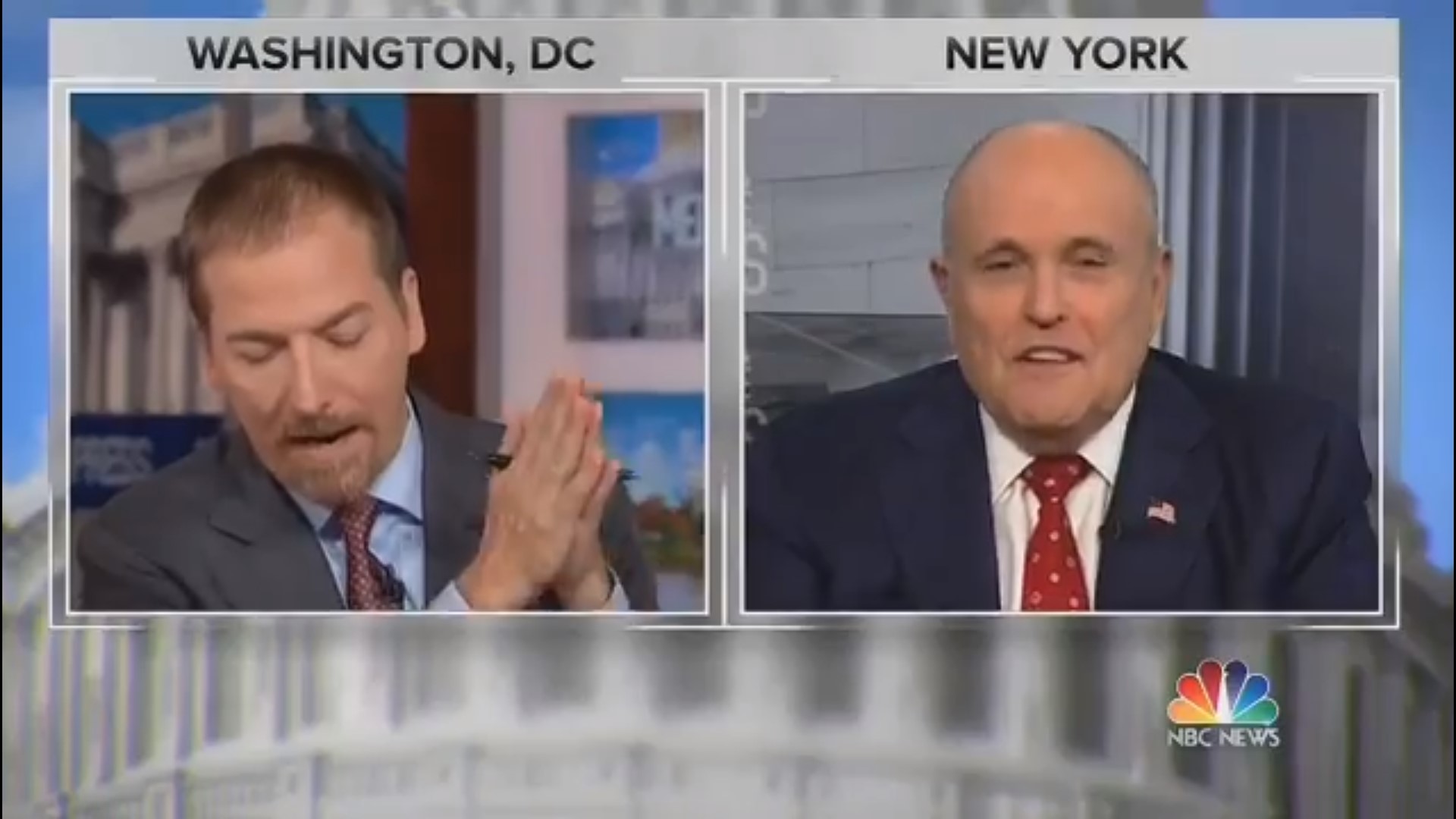 Former New York City Mayor and current Trump lawyer made the Sunday show rounds this morning, dishing out newsworthy tidbits like his belief that President Trump "probably has" the power to pardon himself" and that the president shouldn't testify before the special counsel as their "recollection keeps changing."
He also seemingly forgot the name of the host of NBC's Meet the Press.
At the top of his NBC News interview this morning, we got this exchange between anchor Chuck Todd and America's Mayor.
"It's nice to be with you Todd," Giuliani exclaimed. "How are you?"
"I'm okay. Let me start –," the NBC host replied.
"Chris!" Giuliani interjected, causing the Meet the Press host to power through, telling the Trump attorney that it was all good.
Watch the clip above, via NBC News.