'We've All Been Robbed,' Fox News Host Whines About Trump's Election Loss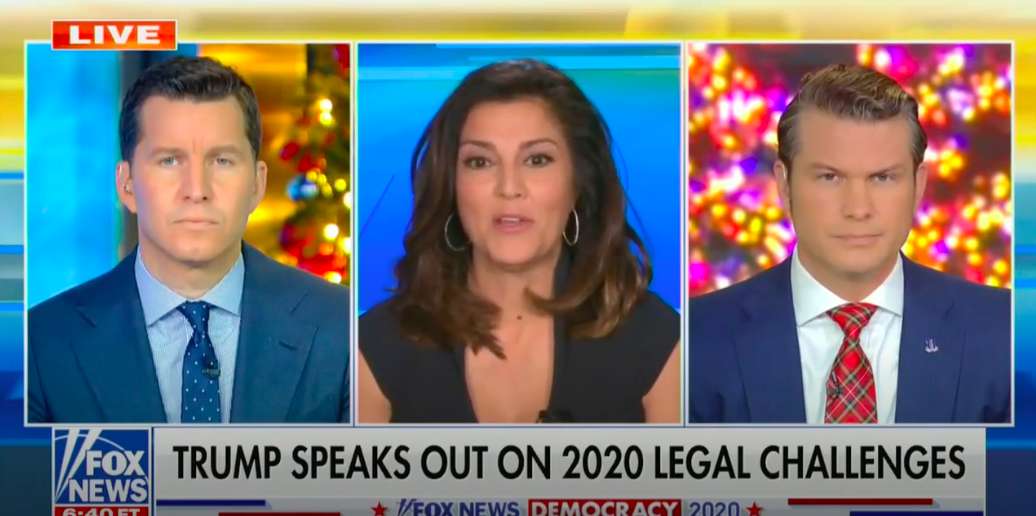 The MAGA meltdown over the collapse of efforts to overturn Joe Biden's 2020 election win extended to Fox & Friends Weekend co-host Rachel Campos-Duffy on Sunday, when she echoed President Donald Trump's baseless claims that the election was "rigged" and illegitimate, complaining, "we've all been robbed."
Following the Supreme Court rejection of a Trump-backed Texas lawsuit seeking to overthrow the election by tossing millions of ballots from four states that voted for Biden, the president spoke with Fox & Friends host Brian Kilmeade in an interview that aired Sunday morning.
During the conversation, the president continued to refuse to accept the reality of his decisive election loss while grumbling that judges and courts don't have the "courage" to flip the results in his favor. Trump once again peddled unfounded allegations that "they cheated" and that his legal team "caught them," prompting Kilmeade to note that "your guys have been unable to prove it" in court.
Watch the video above, via Fox News.
Read the rest of the piece at The Daily Beast.