Texas GOP Chair Suggests Secession After Supreme Court Declines to Hear Trump-Backed Election Case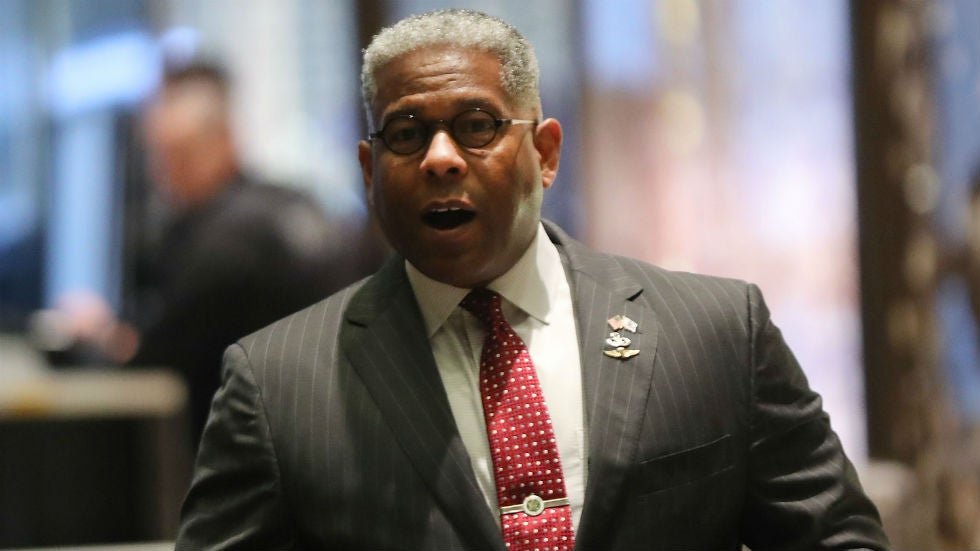 Texas GOP chair Allen West criticized the Supreme Court in a statement late Friday following the court's decision to not consider a lawsuit brought by the state requesting that the presidential votes in four states won by Joe Biden be thrown out.
"The Supreme Court, in tossing the Texas lawsuit that was joined by seventeen states and 106 U.S. congressman, has decreed that a state can take unconstitutional actions and violate its own election law resulting in damaging effects on other states that abide by the law, while the guilty state suffers no consequences," West said after the ruling. "This decision establishes a precedent that says states can violate the U.S. constitution and not be held accountable.
"This decision will have far-reaching ramifications for the future of our constitutional republic," he continued. "Perhaps law-abiding states should bond together and form a Union of states that will abide by the constitution."
Attorneys general in 17 states and 126 Republican congressmen supported the lawsuit, which claimed that altered voting processes due to the pandemic should mean that the votes in Georgia, Pennsylvania, Michigan and Wisconsin should not stand. Notably, no such claim was made for any state carried by President Trump, like Texas itself.
West's statement drew considerable backlash.
The Texas Republican Party is officially in favor of leaving the Union. They have lost their minds. Biden will be President, but these people are deadly serious about secession and sedition. And this is the only question that media should ask any elected Republican tomorrow. https://t.co/8UAfGET88M

— Brian Schatz (@brianschatz) December 12, 2020
I believe @TexasGOP should immediately retract this, apologize, and fire Allen West and anyone else associated with this. My guy Abraham Lincoln and the Union soldiers already told you no. https://t.co/A9M8ePJUkJ

— Adam Kinzinger (@RepKinzinger) December 12, 2020
Prior to the lawsuit's dismissal, an attorney representing the non-existent states of "New Nevada" and "New California" filed a typo-filled brief in support of Texas' claim.