Chris Wallace: Republicans 'Have Had Over Two Months' to 'Get Their Act Together' on COVID Relief Packages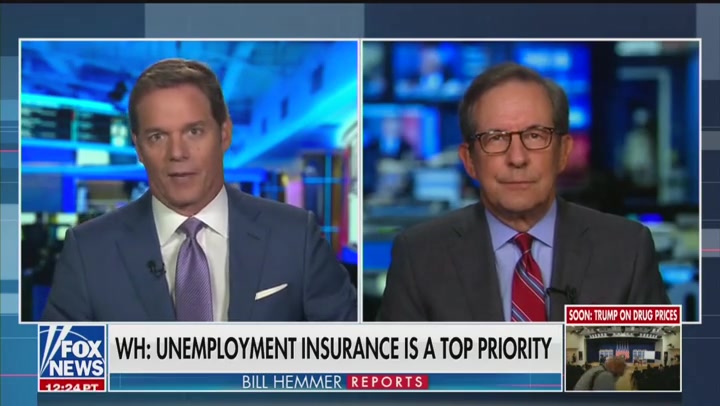 Fox News anchor Chris Wallace criticized Republicans in Congress for struggling to come up with new coronavirus relief programs, with Majority Leader Sen. Mitch McConnell (R-KY) saying a stimulus bill could take "weeks" despite the fact that enhanced jobless benefits expire this weekend.
"If the Republicans are not even going to have their plan until the last week of this month, then they've got to negotiate with the Democrats," Wallace pointed out. "Meanwhile the Democrats are saying, 'What took you so long?'"
Wallace then brought up the political implications of the issue, specifically how recent polls in Pennsylvania, Michigan and Minnesota asked voters who they trusted more to handle the coronavirus.
"Biden leads by double-digits in all three of those states on that specific issue, and when the White House and Republicans can't get their act together — and they've had over two months since the Democrats passed their bill to come up with their version of the relief package and get this done — it only hurts them."
Wallace added that some Republicans, because of the president's performance in these polls, are beginning to distance themselves from Trump on this and other issues.
Watch the video above, via Fox News.