Matt Drudge Is 'Now Firmly a Man of the Progressive Left,' Tucker Carlson Claims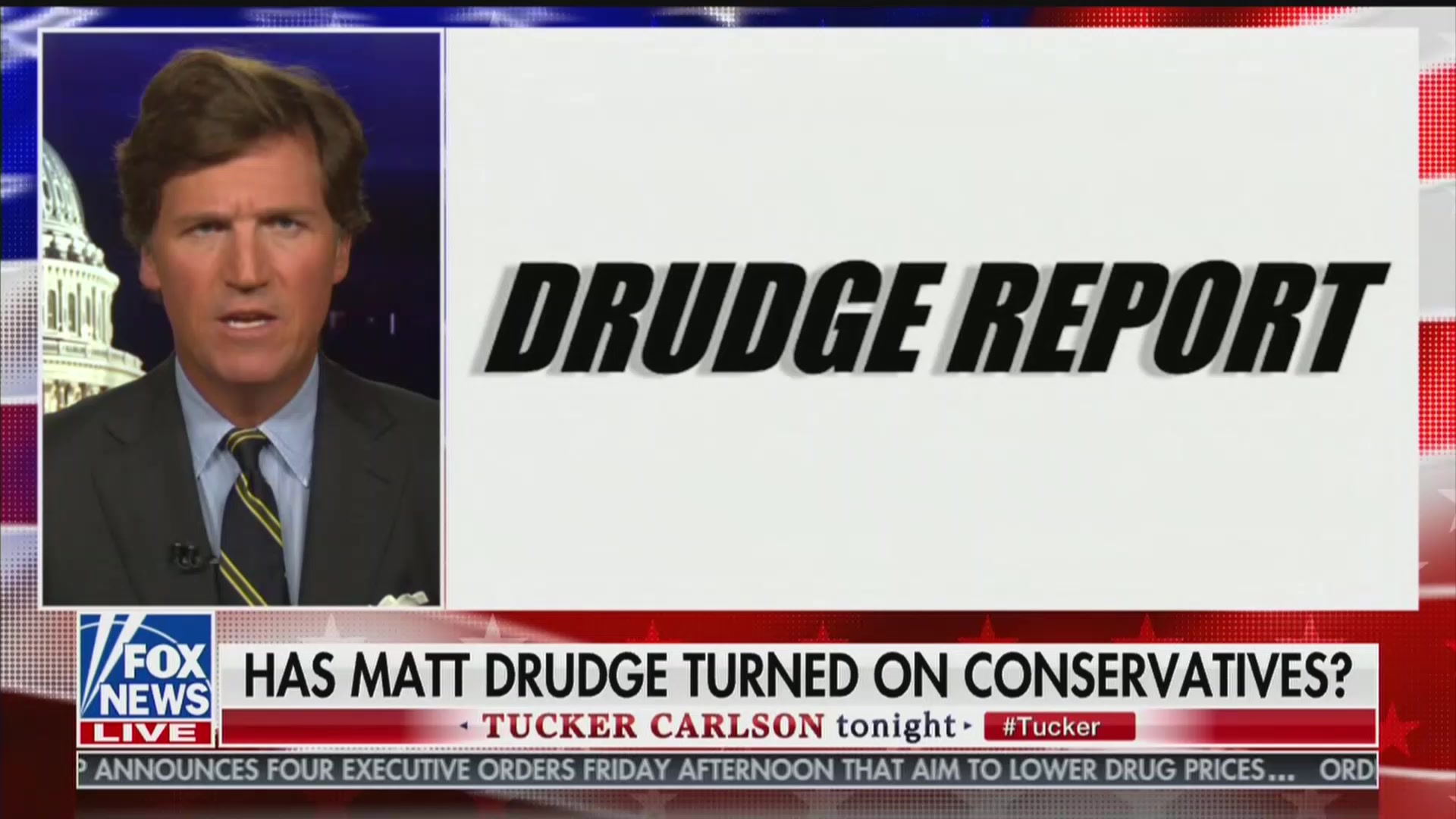 Tucker Carlson on Friday accused The Drudge Report, the popular right-wing news website, of failing to adequately support President Trump, saying founder Matt Drudge "is now firmly a man of the progressive left."
"If you've seen The Drudge Report recently you know that it has changed dramatically, 180 degrees," Carlson said during a segment with Drudge biographer Matthew Lysiak.
Lysiak suggested that Drudge's alleged change in stance has to do with it being financially more viable for his site to be critical of Trump rather than support his reelection.
Trump wrote in April that he "gave up" on Drudge, quote-tweeting another post that called him "disingenuous."
Watch the video above, via Fox News.