Fox & Friends' Brian Kilmeade Rebukes Trump Spox: 'Don't Call the Fox News Pollsters Fake'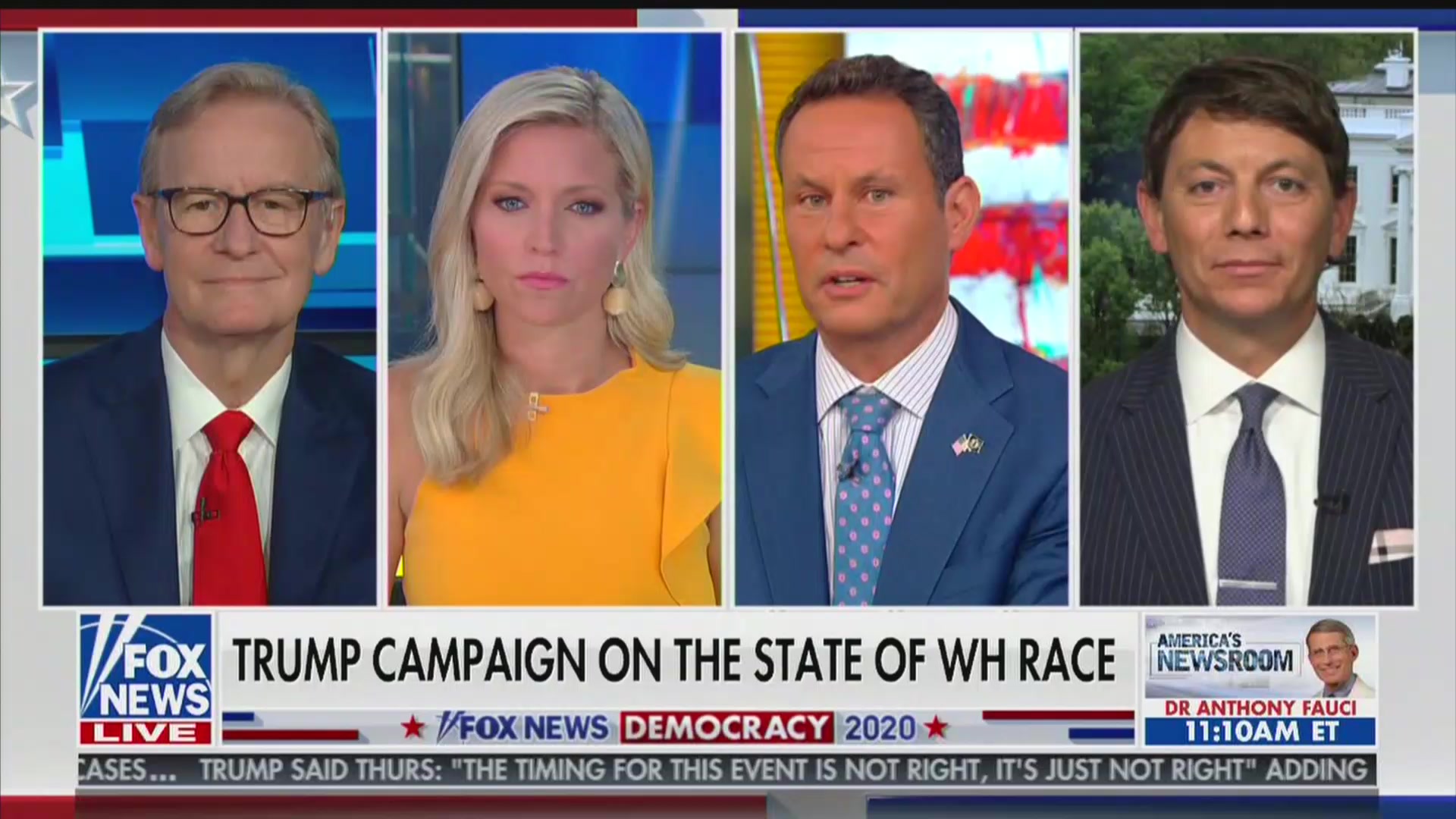 Fox & Friends host Brian Kilmeade stood up for his network's polling operation on Friday morning, rebuking Trump campaign spokesperson Hogan Gidley for calling most polls "fake."
"I know the people that do the polls. They don't do it fake—they do a really good job," he exclaimed. "They might not be accurate in the end, I don't know."
While Gidley acknowledged that "the people are great," he once again questioned the accuracy of the polls.
"I'm not saying they're Nostradamus. But I am just saying they're math, and they're professionals," Kilmeade retorted. "So don't call the Fox News pollsters fake."
Read the rest of the piece at The Daily Beast.
Watch the clip above, via Fox News.