Fauci Urges 'Dramatic' Reduction of Attendance at Restaurants, Bars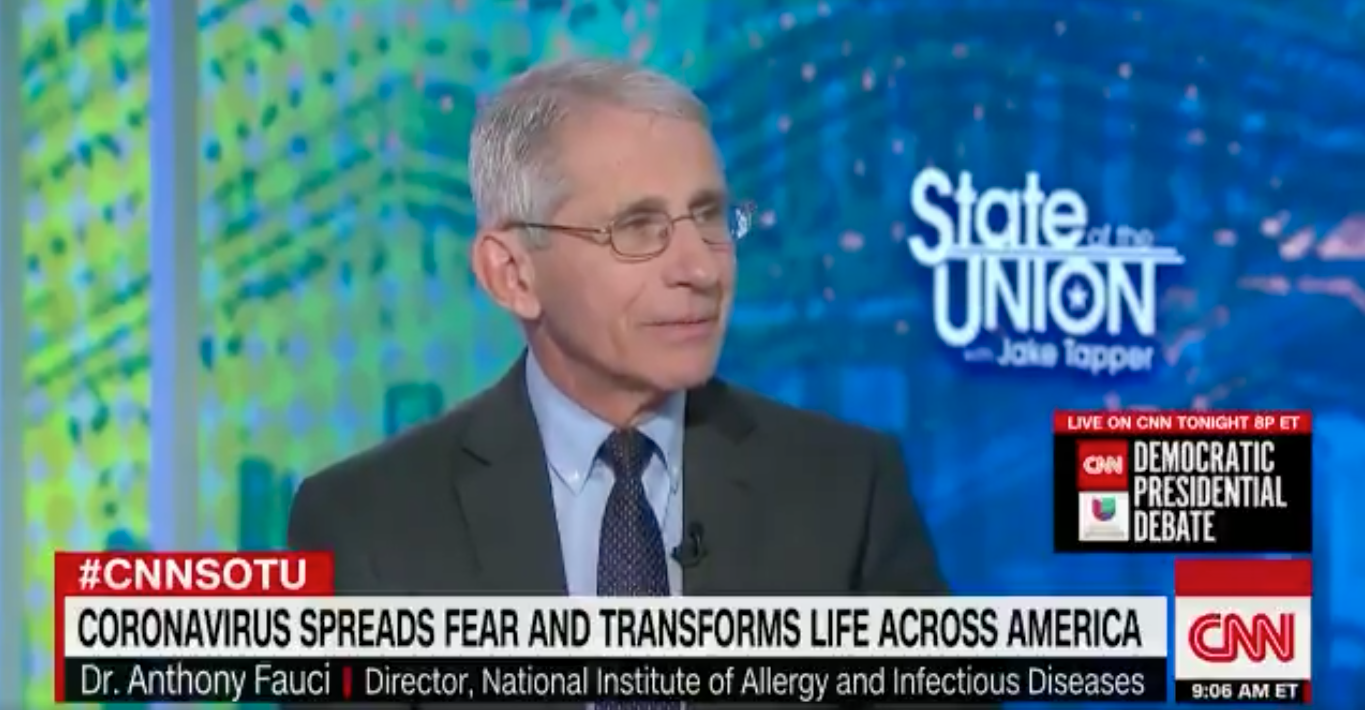 Dr. Anthony Fauci on Sunday advocated for a massive reduction in the number of Americans going out to restaurants and bars, after several western European nations have instituted lockdowns, banned large gatherings and ordered several types of social venues closed.
Fauci, a member of the Coronavirus task force under President Donald Trump, stressed that social distancing would help slow the spread of the virus.
"I would like to see a dramatic diminution of the personal interaction that we see in restaurants and in bars," he said on CNN's State of the Union. "Whatever it takes to do that, that's what I'd like to see."
Fauci pointed out that while those negatively affected tend to be the elderly and those with underlying health conditions, young people — the demographic that most frequently goes to bars — are also at risk.
"There are going to be people who are young who are going to wind up getting seriously ill," he said. "Even if you don't get seriously ill, you could bring it to a person, who would bring it to a person, who would bring it to your grandmother, grandfather or your elderly relatives. That's why everybody has to take this seriously, even the young."
Watch the video above, via CNN.