Without Evidence, Mnuchin Insists that 'People Misinterpreted' Trump's Cargo Comment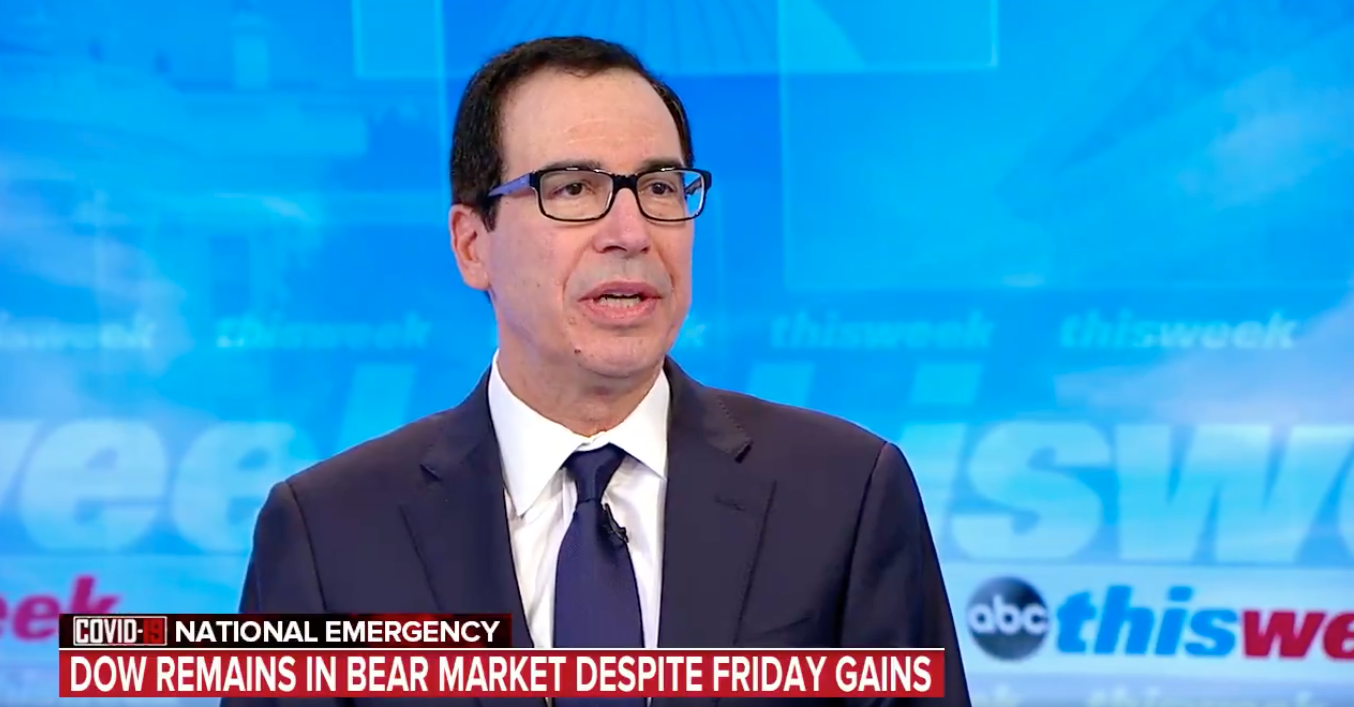 Treasury Secretary Steven Mnuchin refused to admit that President Donald Trump misstated one aspect of his administration's effort to combat the spread of the coronavirus during an Oval Office address to the nation Wednesday night.
In his address, Trump said that travel restrictions from Europe would apply to cargo:
These prohibitions will not only apply to the tremendous amount of trade and cargo, but various other things as we get approval. Anything coming from Europe to the United States is what we are discussing. These restrictions will also not apply to the United Kingdom.
Shortly after the address, Trump clarified this point, noting that cargo would actually not be affected.
Hoping to get the payroll tax cut approved by both Republicans and Democrats, and please remember, very important for all countries & businesses to know that trade will in no way be affected by the 30-day restriction on travel from Europe. The restriction stops people not goods.

— Donald J. Trump (@realDonaldTrump) March 12, 2020
And yet Mnuchin, appearing Sunday on ABC's This Week, felt compelled to say that "people misinterpreted the comment on cargo."

"I don't think [Trump] got things wrong at all," Mnuchin said flatly when pressed on the issue.
Watch the video above, via ABC.