Kellyanne Conway Claims Trump Is Being Victimized by a 'Two-Tier Justice System'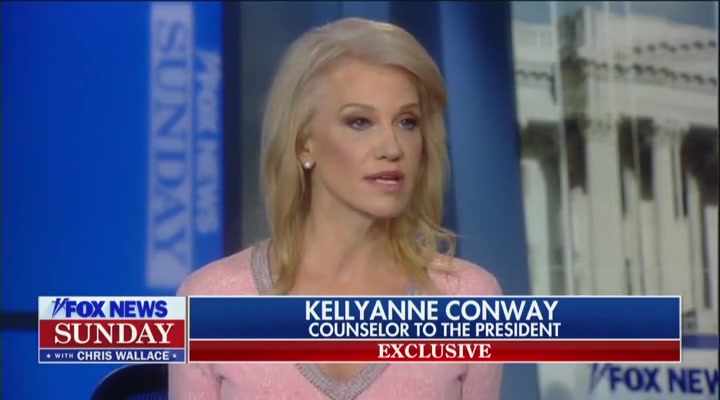 White House aide Kellyanne Conway asserted on Fox News Sunday that President Donald Trump and his allies are being mistreated by the legal process.
Host Chris Wallace asked Conway what Trump thought about the Justice Department's decision not to prosecute former FBI Director Andrew McCabe for making incorrect statements to the department's inspector general about a media disclosure.
"The president recognizes, as many people do, it feels like there's a two-tiered criminal justice system," Conway claimed. "If you're President Trump or people associated with him, those prosecutions have gone one way."
Trump was reportedly furious by the department's decision, and has "raged publicly and privately in recent months that McCabe and others he considers political enemies should be charged with crimes," according to The Washington Post. 
Conway's suggestion also comes amid the impending sentencing of former Trump aide Roger Stone, whose initial recommended term of incarceration submitted by prosecutors was dubbed a "miscarriage of justice" by the president. Shortly afterward, the Department of Justice requested a more lenient sentence, resulting in all four prosecutors removing themselves from the case.
Watch the video above, via Fox News.