Joe Biden Claims Bernie Sanders Has 'Never Gotten Anything Done'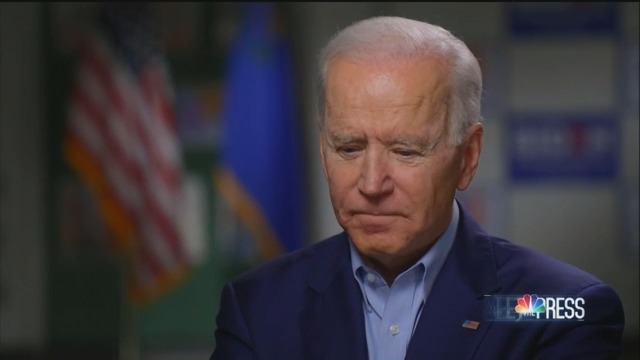 Fresh off his disastrous fifth-place finish in the New Hampshire primary, former Vice President Joe Biden took aim at the current frontrunner in the Democratic presidential primary, accusing Sen. Bernie Sanders (I-VT) of having "never gotten anything done" on health care.
"Even Bernie is now saying how much is it going to cost?" Biden exclaimed. "'Who knows, we'll find out.' I think that's the phrase he used. 'Well we don't know.' Part of being president is not just the idea you have—can you get it done? Have you ever done anything big? Have you ever been able to put together coalitions that bring along Republicans and all the Democrats to get things done? And the idea — I mean it's almost fanciful sometimes."
Todd, meanwhile, asked whether this was "Bernie's strength"—that voters know where he stands and who he is.
"And he's never gotten anything done," the ex-veep interjected.
Read the rest of the piece at The Daily Beast.
Watch the clip above, via NBC News.