Tom Cotton Says Trump Didn't Dismiss Traumatic Brain Injuries as 'Not Very Serious'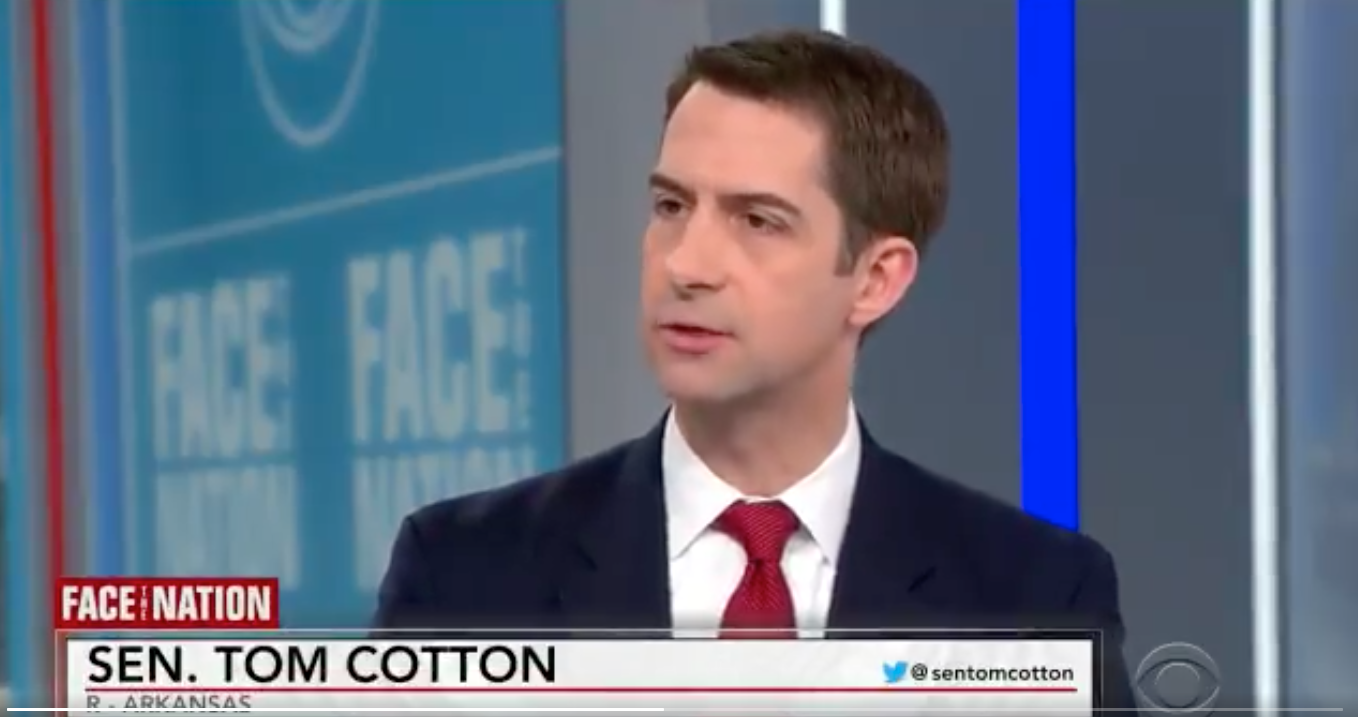 Sen. Tom Cotton (R-NE) responded to President Donald Trump's comments about U.S. troop casualties as a result of an Iranian missile strike following the U.S.-led killing of Gen. Qasem Soleimani, which the president called "not very serious."
"He's not dismissing their injuries, he's describing their injuries," Cotton told Margaret Brennan on Face the Nation. Nearly three dozen US service members have been diagnosed with traumatic brain injuries because of the retaliatory attack, the Pentagon announced Friday.
"Don't you think it is serious and that the president may need to apologize?" Brennan asked.
"If all these injuries are not serious, if they're on the less serious side of the scale than the severe, traumatic side of the scale, the president was just describing them, he wasn't dismissing them," Cotton explained.
As of Friday, 17 service members have since returned to duty in Iraq. Nine are still in Germany receiving treatment, and eight were flown to the U.S. for additional care.
The Veterans of Foreign Wars has called on Trump to issue an apology. Trump said earlier this week he does not consider brain injures to be as serious as physical combat wounds.
Following the airstrike against Soleimani, Secretary of State Mike Pompeo insisted that the U.S. was safer but that there may be "a little noise" in the interim.
Watch the video above, via CBS.