GOP Senator Says Democrats Are Trying to Undo the 2020 Election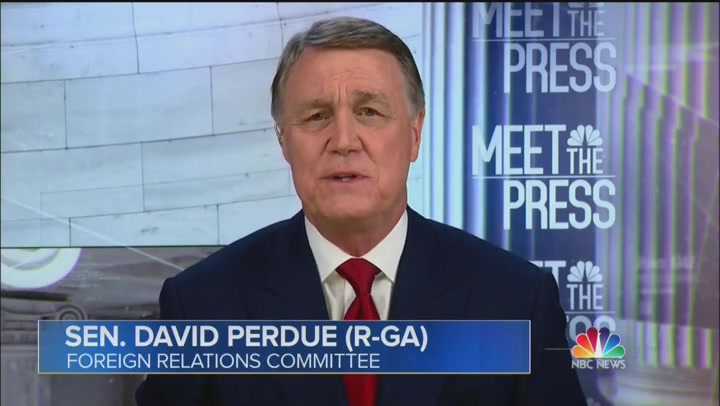 Sen. David Perdue (R-GA) recited a familiar GOP talking point Sunday on Meet the Press: that the impeachment of President Donald Trump is an effort by Democrats to "undo" the 2016 election.
In fact, in a brief submitted by Trump's legal team prior to the commencement of the Senate trial on Tuesday, they try to argue this same point as if the concept of impeachment and removal is completely foreign to the Constitution.
"This is a brazen and unlawful attempt to overturn the results of the 2016 election and interfere with the 2020 election, now just months away," the filing states.
But Perdue said he thinks that Democrats are actually trying to "undo" this year's presidential election as well.
Perhaps Perdue misspoke because the claims he has chosen to propagate are so many in number that it is difficult to keep them in order.
Perhaps he accidentally previewed what President Trump may claim in November.
Watch the video above, via NBC.