Rod Rosenstein Authorized Release of Texts Between FBI's Strzok and Page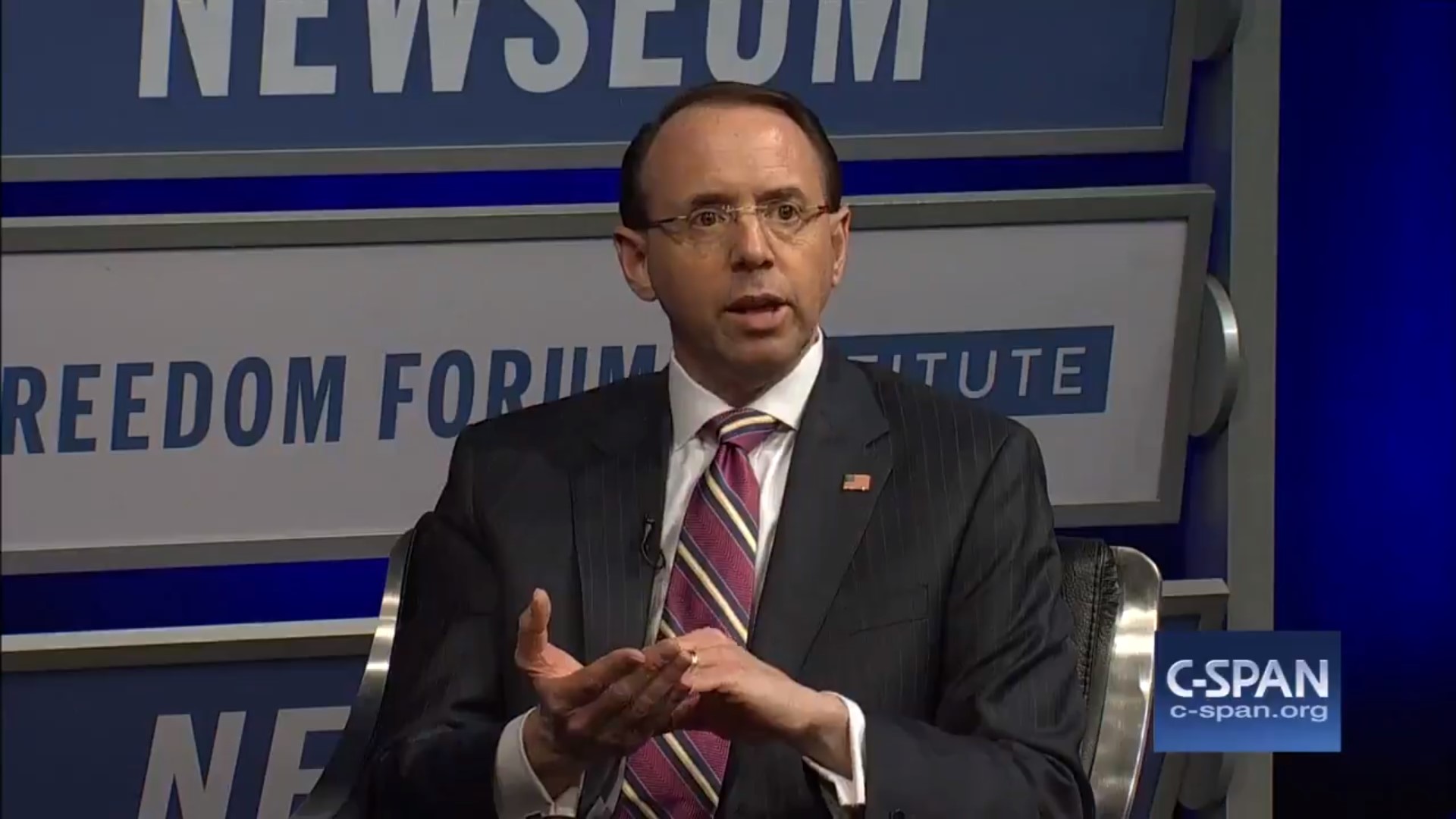 Former Deputy Attorney General Rod Rosenstein made the call to publicize text messages between two FBI employees critical of then-candidate Donald Trump, writing in a court filing released by the Justice Department late Friday that he did so in part to protect the individuals from unjust criticism.
In the texts, FBI agent Peter Strzok and FBI attorney Lisa Page called Trump an "idiot" and discussed an obscure "insurance policy" to prevent Trump's election, which Trump-backers have cited as some sort of "deep state" effort to undermine him.
"The Department's Office of Public Affairs … recommended providing the text messages to the media because otherwise, some congressional members and staff were expected to release them intermittently before, during and after the hearing, exacerbating the adverse publicity for Mr. Strzok, Ms. Page and the Department," Rosenstein wrote in the brief.
"Providing the most egregious messages in one package would avoid the additional harm of prolonged selective disclosures and minimize the appearance of the Department concealing information that was embarrassing to the FBI."
Strzok and Page each sued the Justice Department last year, alleging the release of their private communications violated the Privacy Act. Rosenstein, in the filing, wrote that he authorized the release "with the express understanding that it would not violate the Privacy Act and that the text messages would become public by the next day in any event."
Since learning about the texts in December 2017, Trump has frequently targeted Strzok and Page on Twitter and at rallies, claiming their actions at the FBI amounted to "treason."