Dershowitz: I'm 'Both' a Member and Not a Member of Trump Legal Team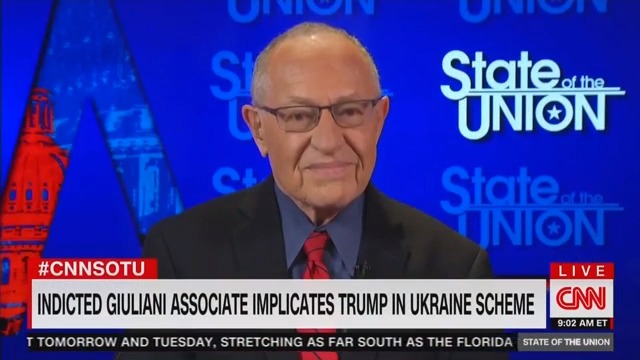 Famed celebrity attorney Alan Dershowitz attempted to have it both ways on Sunday morning, arguing on CNN's State of the Union that while President Donald Trump had tapped him as part of his impeachment legal defense team, he wasn't a "full-fledged member."
"The president listed your name on the press release of his quote Senate trial counsel and you have said that you are not quote a full-fledged member of the legal team, and so which is it?" State of the Union guest host Brianna Keilar asked on Sunday.
"Both," Dershowitz insisted. "I am a member of the legal team and I am making what could be the most important argument on the floor of the Senate and namely that even if everything that is alleged by the House managers is proven or taken as true, they would not rise to the level of an impeachable offense."
Read the rest of the piece at The Daily Beast.
Watch the clip above, via CNN.