'It Seems Like Iran Is All In' Following Missile Attack: NBC News Tehran Bureau Chief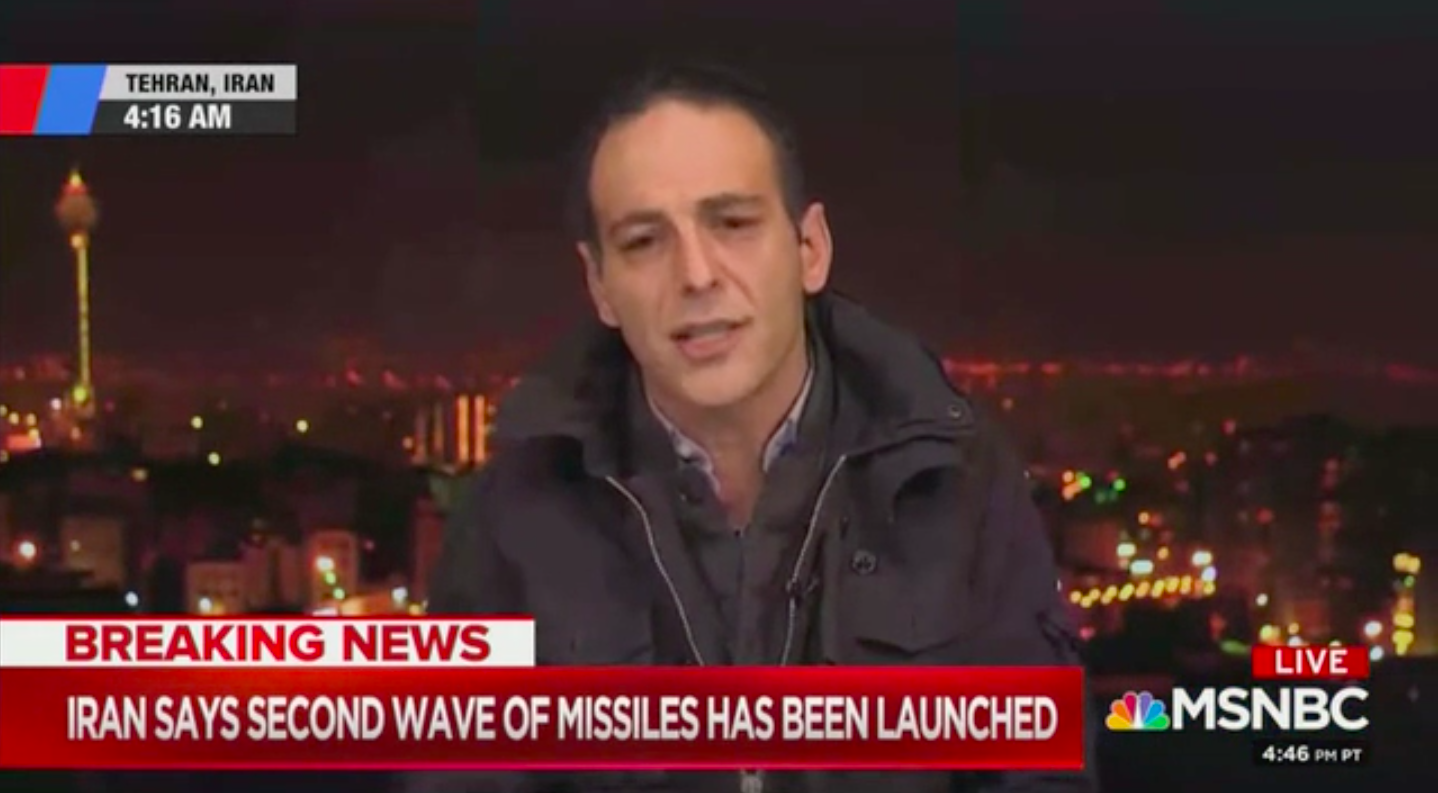 More than a dozen Iranian ballistic missiles were launched at two U.S. bases in Iraq, the Pentagon confirmed Tuesday evening.
Al-Asad air base in western Iraq and at least one facility in Irbil were targeted.
The attack marks Iran's most significant act of aggression following a U.S. airstrike in Baghdad last week that killed Gen. Qasem Soleimani.
NBC News Tehran Bureau Chief Ali Arouzi noted shortly after the attack that there were unconfirmed reports of a second wave of missiles being launched.
"This is undoubtedly the most serious moment between Iran and America in the last 40 years. It's very, very tense here," Arouzi said.
"On the way to the Bureau, I had the radio on," he continued. "Songs of marches to war were being played. We are just getting reports now that Iran has deployed its entire Air Force. They are saying that if they are retaliated for these attacks, they will launch attacks in the [United Arab] Emirates, Dubai, anywhere else that is complicit with the United States."
A Pentagon spokesperson said the U.S. military took appropriate measures in the past few days to protect its soldiers. It is currently assessing damage to its bases.
Watch the video above, via MSNBC.