Hannity: Iran's Nuclear Sites Could Be 'Annihilated,' Refineries 'Up in Flames'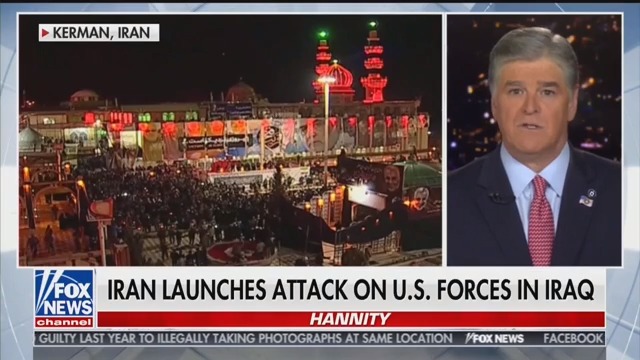 With the President of the United States likely watching Tuesday night, Fox News host Sean Hannity warned Iran that their oil refineries "could soon go up in flames" and their nuclear sites "annihilated" following Iranian missile attacks on several Iraqi bases housing American troops.
With the launch of over a dozen ballistic missiles by Iran's Islamic Revolutionary Guard Corps— which claimed the strike was "vengeance" over the assassination of former Qods Force commander Qassem Soleimani—representing a major escalation of hostilities in the region, Hannity advocated for a large-scale retaliation by the United States.
"We are just finding out how stupid the leaders of Iran actually are," the pro-Trump host exclaimed. "They actually think they can attack America and get away with it. I think they need to think again."
Read the rest of the piece at The Daily Beast.
Watch the clip above, via Fox News.