Pompeo Claims Trump Didn't Say He Would Attack Iranian Cultural Sites (He Did)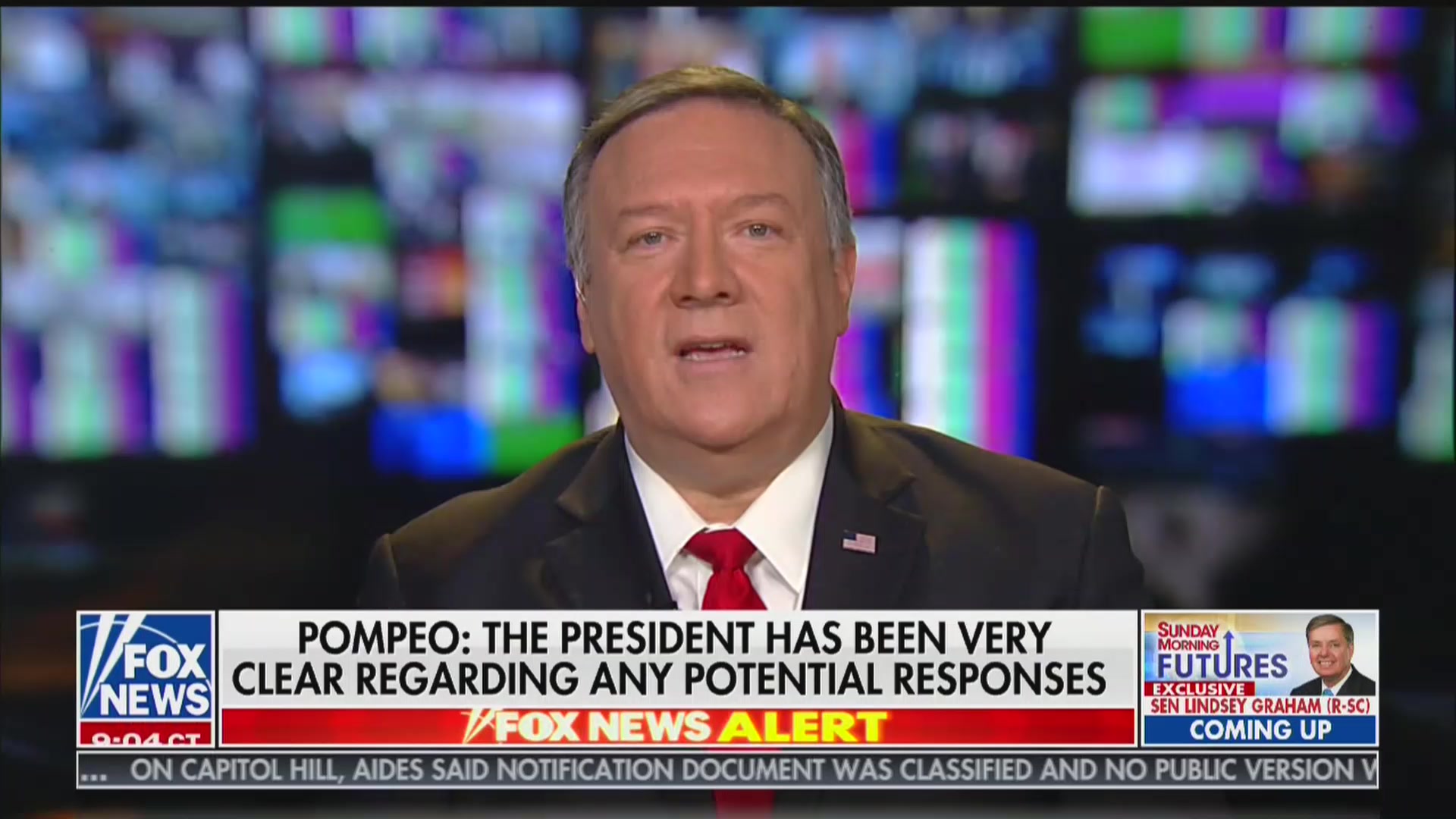 Secretary of State Mike Pompeo blatantly misstated what President Trump declared on Saturday: that should Iran retaliate for the U.S. airstrike killing a top general, he has a list of 52 Iranian sites to target, some of which are cultural.
"President Trump did not say he would go after a cultural site; read what he said very closely," Pompeo falsely claimed on Fox News' Sunday Morning Futures.
Over the weekend, Trump wrote on Twitter that "if Iran strikes any Americans, or American assets, we have targeted 52 Iranian sites (representing the 52 American hostages taken by Iran many years ago), some at a very high level & important to Iran & the Iranian culture." Those sites "will be hit very fast and very hard," Trump stated, drawing criticism that such acts would constitute war crimes.
….hundreds of Iranian protesters. He was already attacking our Embassy, and preparing for additional hits in other locations. Iran has been nothing but problems for many years. Let this serve as a WARNING that if Iran strikes any Americans, or American assets, we have…..

— Donald J. Trump (@realDonaldTrump) January 4, 2020
Pompeo, appearing on several Sunday morning shows, was forced to defend the Trump administration's claim that the airstrike was made to prevent war due to an "imminent threat" and that Americans are now "much safer" even though the U.S. embassy in Iraq urged Americans to leave the country as soon as possible.
Watch the video above, via Fox News.