Pompeo Says Americans Are 'Safer' As US Embassy Urges Evacuation of Iraq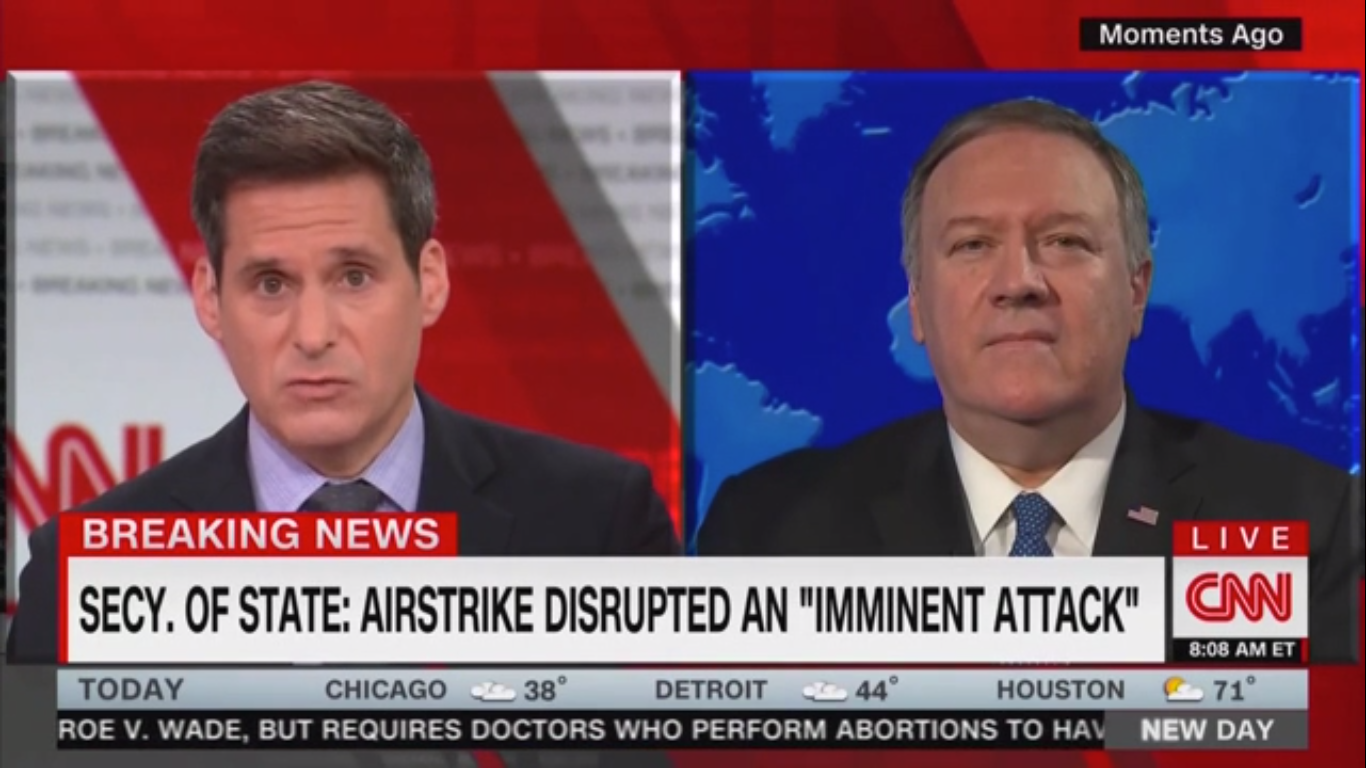 Secretary of State Mike Pompeo has claimed that U.S. citizens are safer following the killing of Iranian General Qassem Soleimani, despite the fact that the U.S. embassy in Iraq is urging Americans to flee the country and other signs suggest U.S. citizens in the region may be in danger.
"The world is a much safer place today," Pompeo told CNN's New Day on Friday. "And I can assure you Americans in the region are much safer today after the demise of Qassem Soleimani."
Pompeo's comments are at odds with the advice of the U.S. embassy in Iraq, which urged Americans to leave the country early this morning. His remarks also fly in the face of analysis from regional experts, some of whom believe the killing of Soleimani will be interpreted as an act of war.
U.S. allies have also said that the decision has made the world less safe, though when confronted by this view, Pompeo simply dismissed it. The claim that Soleimani was killed in order to prevent an imminent attack has not yet been proven.
Iran has promised 'harsh' vengeance but what form this will take and when it might occur remain to be seen. It is highly likely that Iran will target U.S. citizens in any retaliatory effort.
Watch Pompeo's remarks above, via CNN.