Elizabeth Warren: 'Reasonable Question to Ask' if Iran Attack a Distraction From Impeachment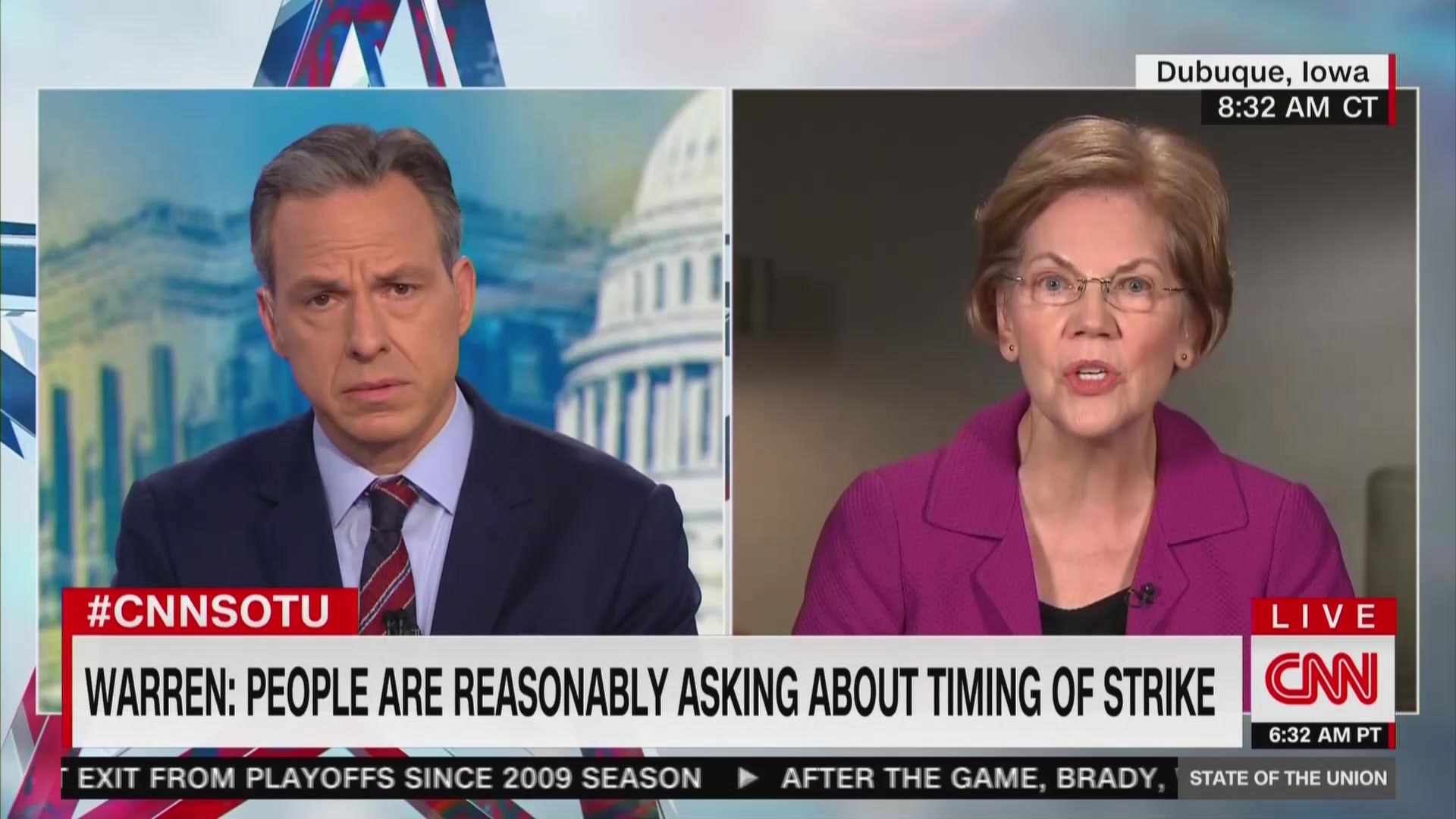 Democratic presidential candidate Elizabeth Warren said on Sunday that it was a "reasonable question to ask" if President Donald Trump's assassination of top Iranian general Qassem Soleimani was a distraction from impeachment.
"Do you believe that President Trump pulled the pulled the trigger on this operation as a way to distract from impeachment?" Tapper asked. "Is that what you think?"
"I think it is a reasonable question to ask, particularly when the administration immediately after having taken this decision offers a bunch of contradictory explanations for what is going on," Warren answered.
Read the rest of the piece at The Daily Beast.
Watch the clip above, via CNN.