Boris Johnson 'Hides in Fridge' to Avoid Piers Morgan Interview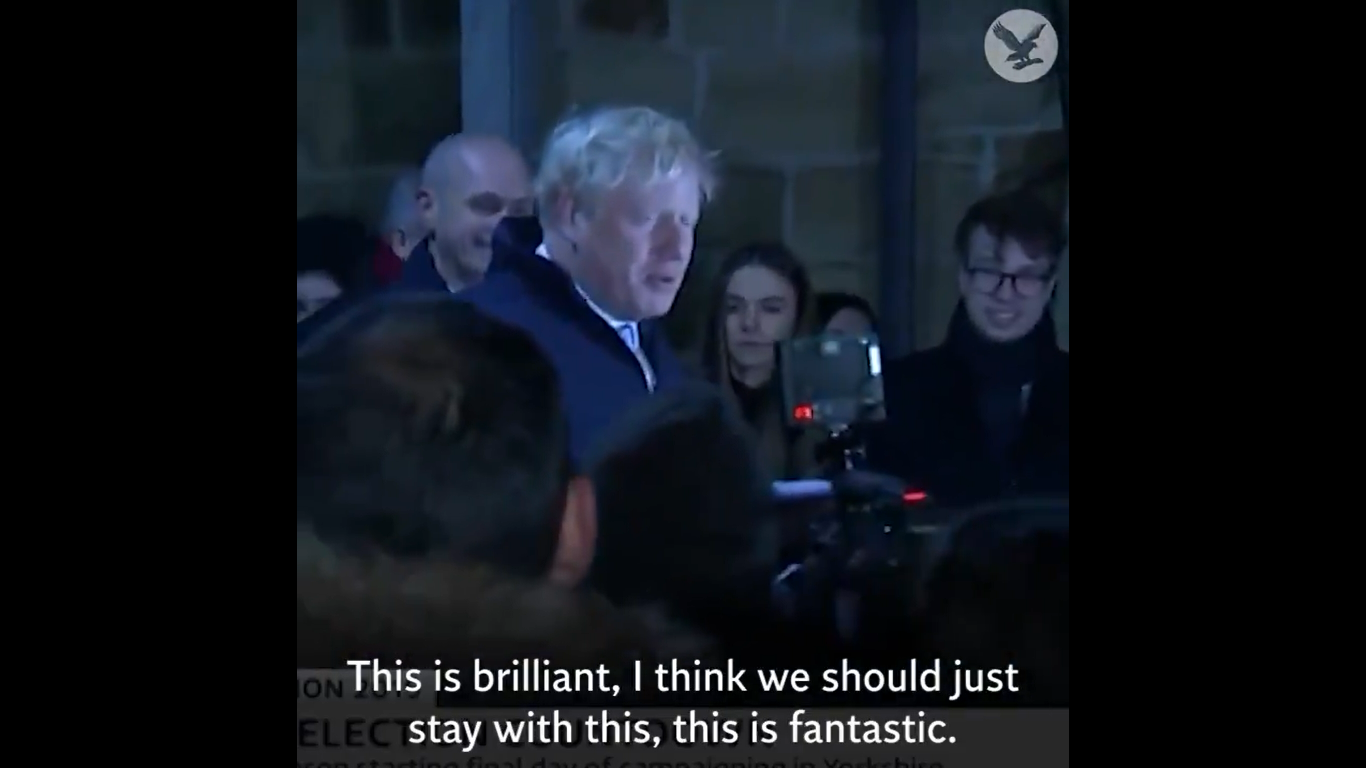 On the final day of the British general election, Prime Minister Boris Johnson has caused controversy by apparently hiding in a refrigerator to avoid an interview with broadcaster Piers Morgan. The incident took place on Wednesday morning and the story has somewhat derailed the last day of the campaign.
Johnson was visiting a dairy when he was approached by a producer from the morning show Good Morning Britain and asked to answer questions.
"Morning prime minister, would you come on Good Morning Britain, prime minister?" Jonathan Swain asked. Johnson has been avoiding an interviews with Morgan while the leader of the opposition, Jeremy Corbyn, has appeared on the show.
Tories, July 2019:
"Boris Johnson is a brilliant campaigner, brilliant with people, brilliant with the press"

December 2019:pic.twitter.com/okrwELTI5e

— David Schneider (@davidschneider) December 11, 2019
One of Johnson's aides responded with "Oh for fuck's sake."
Morgan and his co-host Susanna Reid seemed shocked by the comment. The show's producer pressed on with his requests but Johnson said ""I'll be with you in a second" and walked off. Morgan then declared "He's gone into the fridge."
Johnson later emerged carrying a crate of milk. Johnson's Conservative Party later denied that Johnson had ran from an interview and hid in a fridge. Sources said he was 'categorically not hiding'. The general election is on Thursday with the results too close to call.
Watch the exchange above, via The Independent/Twitter.