Climate Activist Greta Thunberg Named Time Magazine Person of the Year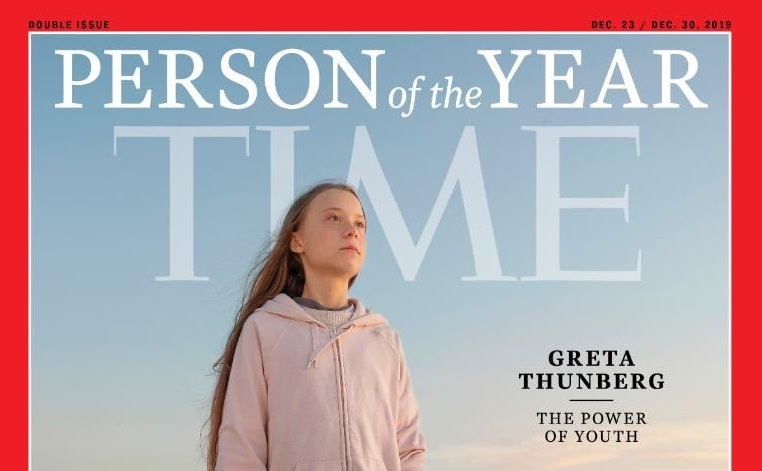 Time magazine has named Greta Thunberg its' Person of the Year for 2019. The 16-year-old climate activist has become world famous thanks to her campaign to tackle the threat of climate change and for publicly shaming governments who have failed to act.
Thunberg is the youngest person ever to be named Time Person of the Year and the article accompanying the announcement acknowledged that she is one of many activists working to combat climate change.
"Thunberg has become the biggest voice on the biggest issue facing the planet—and the avatar of a broader generational shift in our culture that is playing out everywhere from the campuses of Hong Kong to the halls of Congress in Washington," Time said.
A lot of people who complain about snowflakes and safe spaces and trigger warnings are going to be upset about Greta Thunberg getting Person of the Year pic.twitter.com/W5y4QYosSg

— David Gardner (@byDavidGardner) December 11, 2019
"Thunberg demands action, and though far too many key measures are still moving in the wrong direction, there are nascent signs that action is coming."
"Thunberg stands on the shoulders—and at the side—of hundreds of thousands of others who've been blockading the streets and settling the science, many of them since before she was born."
She has faced harsh criticism and very public insults from those on the conservative end of the political spectrum, including those in President Donald Trump's orbit.
Thunberg was widely tipped to win Person of the Year, which sees her featured on the cover of the magazine. Other potential winners were believed to be those involved in the impeachment against President Trump and Ukrainian President Volodymyr Zelensky.