GOP Congressman Guilty of Misusing Campaign Funds to Resign 'Shortly After the Holidays'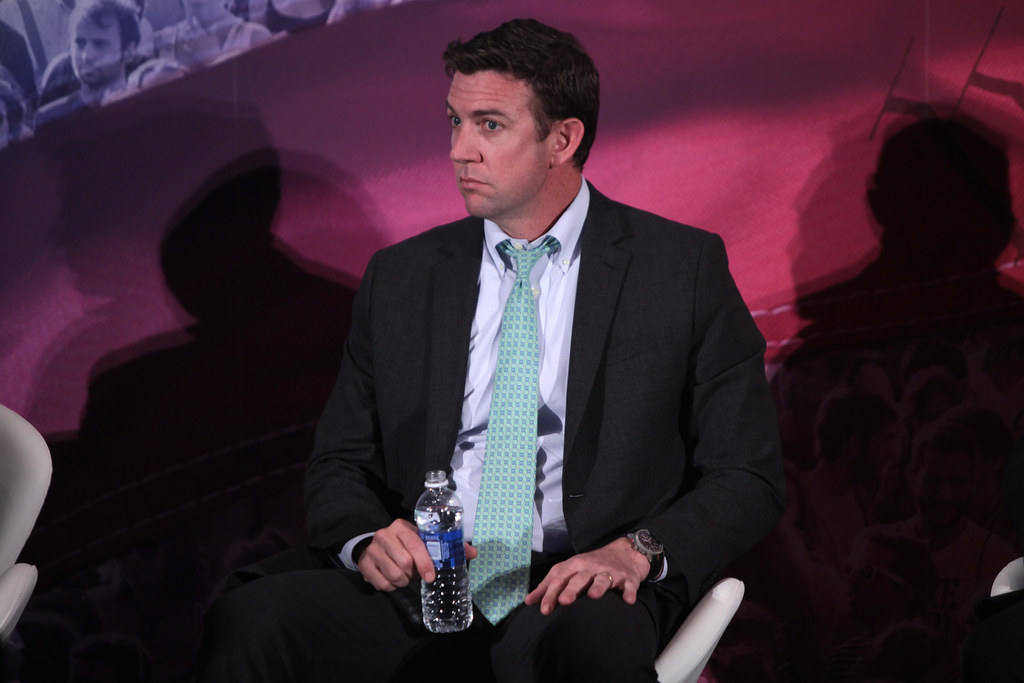 Rep. Duncan Hunter (R-CA) said Friday he will resign from Congress "shortly after the holidays" as a result of his guilty plea in federal court this week to one count of misusing campaign funds.
"It has been an honor to serve the people of California's 50th District, and I greatly appreciate the trust they have put in me over these last 11 years," Hunter said in a statement. He faces a maximum of five years in prison and is set to be sentenced in March.
Hunter and his wife, Margaret, were indicted last summer, having been accused of spending more than $250,000 in campaign funds for personal use, including vacations and their children's tuition. Hunter initially denied wrongdoing and entered a plea of not guilty before being reelected to his sixth term last year.
Margaret Hunter changed her plea in June, agreeing to testify against her husband. At trial, prosecutors presented evidence that the California representative used campaign money to have affairs with several women, including two congressional staffers.
"I think it's important that people know that I did make mistakes," Hunter told San Diego-based TV station KUSI on Monday. "I did not properly monitor or account for my campaign money."
Hunter was the second Republican congressman to endorse Donald Trump during his presidential bid. The first member to do so, Rep. Chris Collins of New York, pleaded guilty to insider trading charges and also resigned. Trump aired complaints about the indictments against the "two very popular Republican congressmen," accusing then-Attorney General Jeff Sessions of endangering "two easy wins" in the 2018 midterms.