Meghan McCain Sulks During 'View' Clash: 'I'm Just Trying to Make a Point'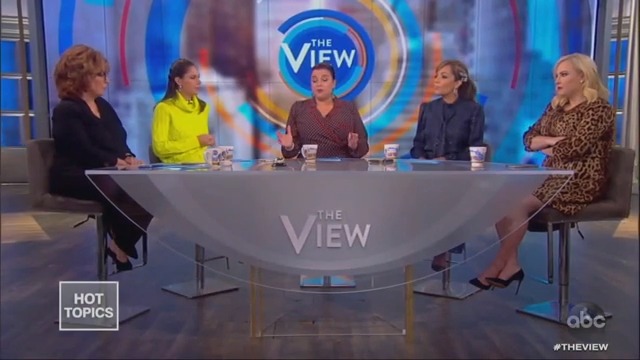 After taking the day off on Thursday, Meghan McCain returned to The View on Friday and immediately set about doing Meghan McCain things.
During a discussion on House Speaker Nancy Pelosi's altercation with a Sinclair reporter after he asked her whether she "hated" President Donald Trump, McCain huffed and pouted after frequent sparring partner Joy Behar got in an audience-pleasing one-liner after McCain argued Democrats were too focused on making a meme out of Pelosi's moment.
With the audience cheering Behar's comeback, McCain shook her head and crossed her arms. After the applause died down, she groused: "You know what, I'm just trying to make a point. And I've never worn a MAGA hat. I think you know better than anybody I'd never wear a MAGA hat."
Read the rest of the piece at The Daily Beast.
Watch the clip above, via ABC.