Trump: Wives Have More Respect for Their Husbands Because of My Economic Policies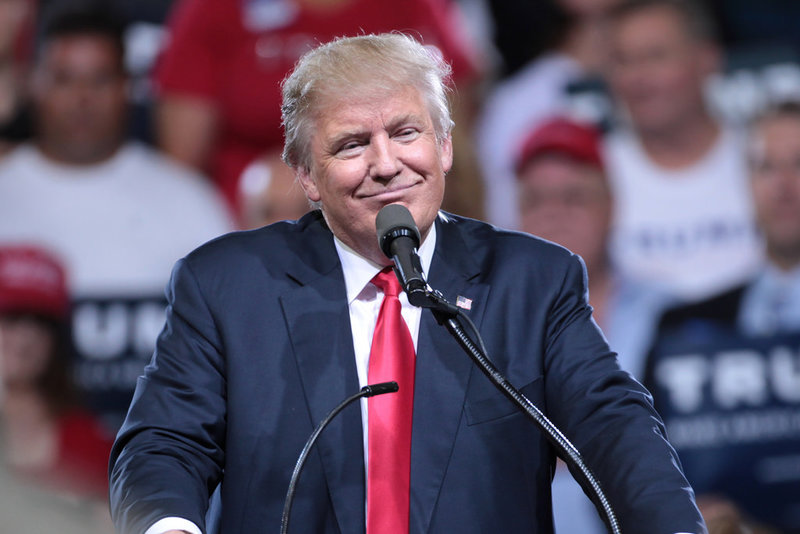 President Donald Trump has made the extraordinary claim that wives have regained respect for their husbands thanks to the success of his economic policies. Speaking at a rally in Kentucky, Trump claimed that an improvement in 401ks had led to happier spouses.
"Think of this – in the history of our country, it's [the economy] never done better," Trump said. "And by the way, that's not rich, that's not poor, that's for everybody. Your 401ks, how you doing? Pretty good right, pretty good."
"People tell me that their wives, their husbands all of a sudden they've been running the 401ks for years and they totally lost respect for, let's say the husband, totally lost respect—now they think he's a financial genius because he's up 74 percent."
"She says: 'Darling I love you, you are the most incredible, brilliant financial mind.'"
At his rally in Lexington, Kentucky, Trump promises catastrophic economic consequences if he doesn't win next year pic.twitter.com/0tYSbpVv7Y

— Aaron Rupar (@atrupar) November 5, 2019
"And you know what, if the Democrats get in that's not going down by 50 percent, that's going down to nothing, it's going to be worthless, it's going to be worthless. You'll have a depression the likes of which you've never seen."
"Mark my words. But hopefully we don't have to even think about it," Trump said.
The President also attacked Democrats and the media and 'joked' about staying in office beyond his term.