Top House Dem: McCarthy 'Pounding on the Table' Because GOP Doesn't Have Facts, Law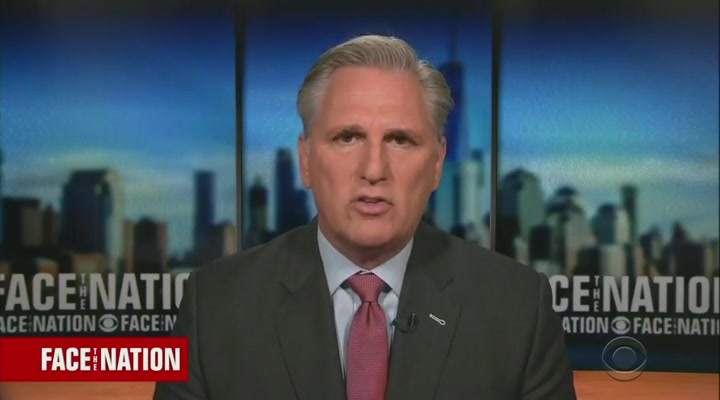 House Majority Leader Rep. Steny Hoyer summed up Rep. Kevin McCarthy's appearance on Face the Nation with a fitting anecdote.
"When you have the facts you pound the facts, when you have the law you pound the law, and when you have neither the facts nor the law you pound on the table," Hoyer told anchor Margaret Brennan.
McCarthy spent most of his time Sunday making a whirlwind of wild accusations to which many Republicans have hitched themselves since the impeachment inquiry began, among them that Democrats are making a mockery of the process by holding private hearings, that they are trying to undo the results of the 2016 election out of their hatred for President Trump, and that Republicans are somehow unfairly getting shut out of the whole thing because they are the minority party.
"When you're talking about the removal of the president of the United States, undoing democracy, undoing what the American public had voted for, I think that individual should come before the committee," McCarthy said, referring to the whistleblower.
"You're going to change the course, the very fabric of democracy today based upon someone who wrote a written question of somebody that wasn't even on the phone call," he continued. 
"Well, Mike Pence would become president, it wouldn't undo the election results," Brennan shot back. "If the president were removed, Mike Pence would become president."
"President Trump was duly elected as the president of the United States, and I think democracy is too precious to think that somebody who is not on a phone call, that cannot stand before the American public and answer the questions … that somehow we would change the course of that," McCarthy insisted.
Watch the video above, via CBS.