Mick Mulvaney Follows Disastrous Press Briefing With Disastrous Fox News Interview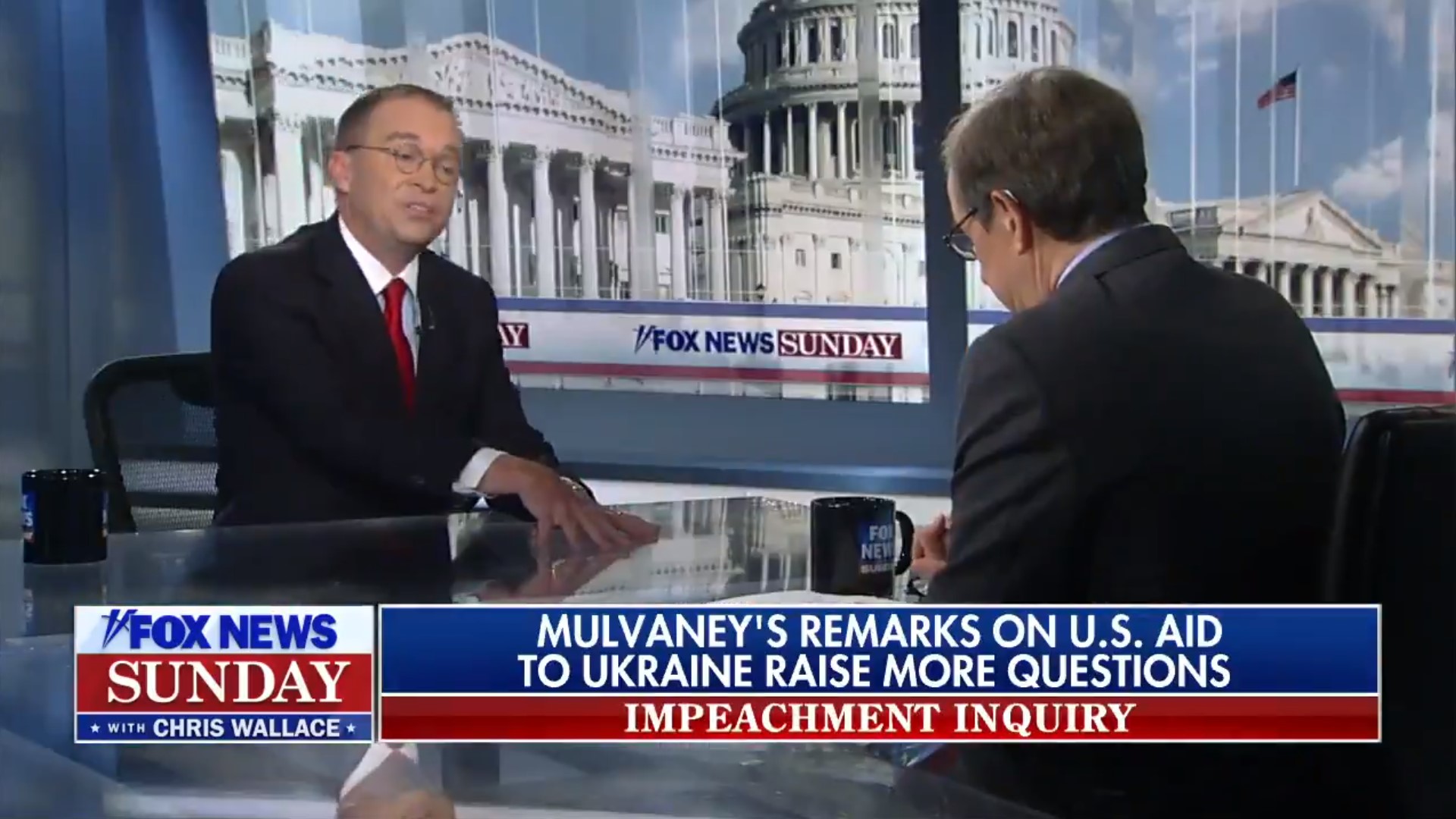 Days after his brutally disastrous White House press briefing in which he admitted President Donald Trump was seeking out a quid pro quo with Ukraine, acting White House Chief of Staff Mick Mulvaney struggled to walk back his comments under the intense and relentless grilling of Fox News Sunday anchor Chris Wallace.
"Again, that's not what I said, that's what people said I said," he replied before saying there were "two reasons" why the United States would have held up aid: corruption and whether other European nations were helping with aid.
Wallace, meanwhile, didn't let Mulvaney's spin go unchecked, telling the chief of staff that anyone listening to the briefing could "come to only one conclusion" before playing clips Mulvaney confirming that Trump withheld aid unless the Ukrainians investigated the Democrats.
Read the rest of the piece at The Daily Beast.
Watch the clip above, via Fox News.