White House Advisor Stephen Miller Declares That Trump Is Really the 'Whistleblower'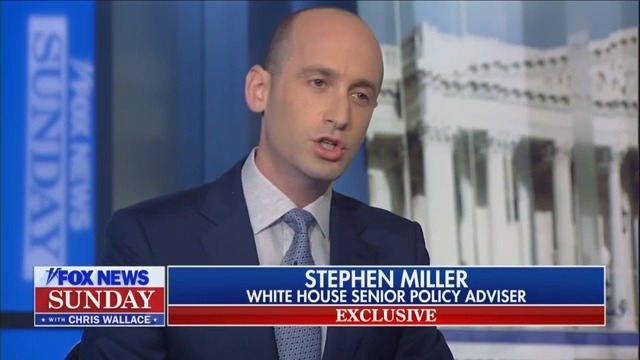 White House senior advisor Stephen Miller defended President Donald Trump's attempts to get the Ukrainian president to open an investigation into Democratic presidential candidate Joe Biden, claiming on Sunday that this was a "political hit job" by the "deep state" and that Trump was really the "whistleblower."
"I know what the deep state looks like," Miller declared. "I know the difference between whistleblower and a deep state operative. This is a deep state operative, pure and simple."
Wallace attempted to move past Miller's name-calling and combativeness, saying that was "enough of the rhetoric," but the White House senior advisor continued to play for an audience of one and offer a full-throated defense of Trump's actions.
Read the rest of the piece at The Daily Beast.
Watch the clip above, via Fox News.