Fox's Chris Wallace Drops Bombshell: Frequent Fox Guests Helped Giuliani Dig Up Ukraine Dirt on Biden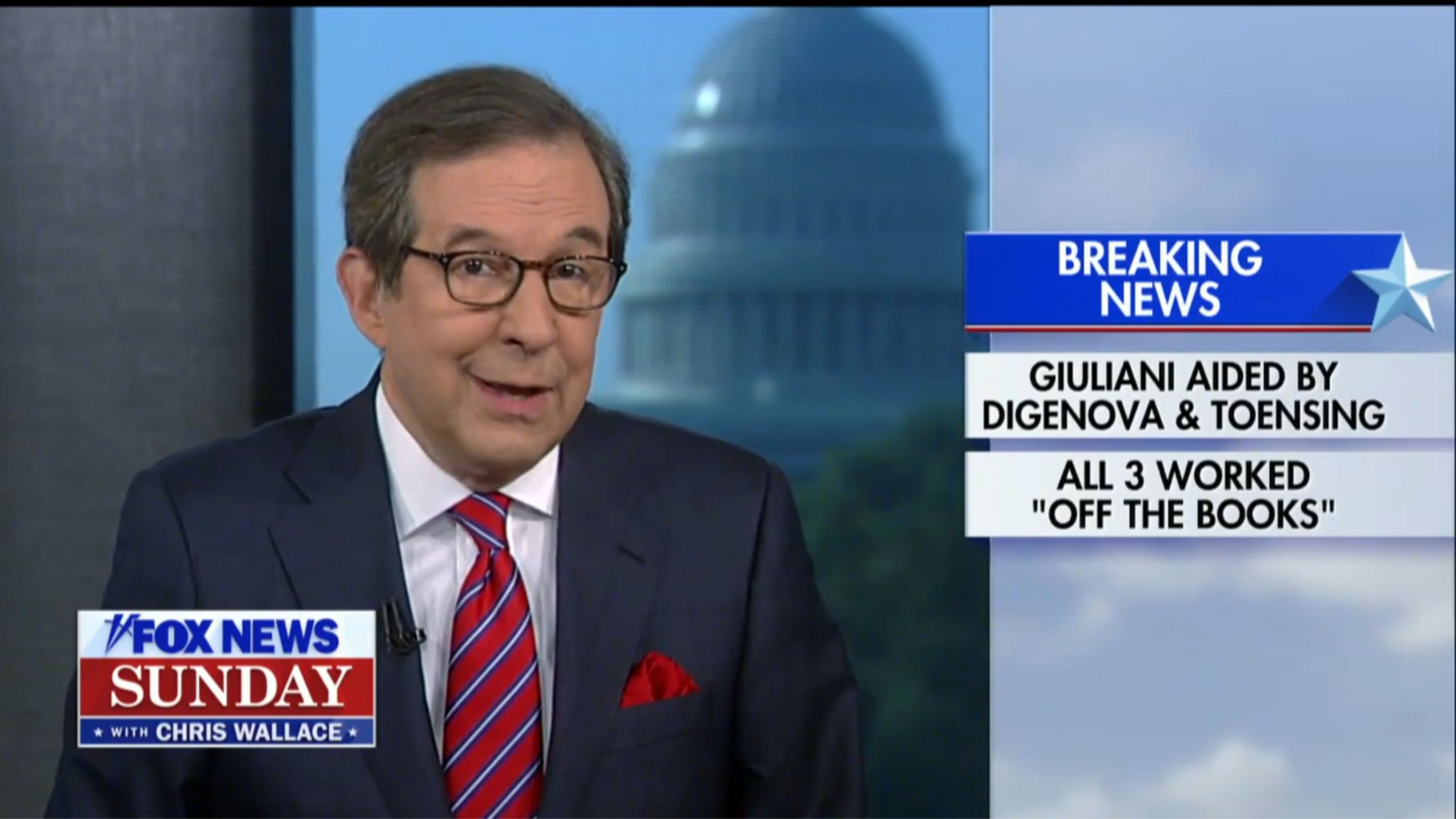 In a bombshell report Sunday morning, Fox News reported that two frequent guests on the right-leaning cable news channel were "working off the books" to help former New York City mayor and current presidential attorney Rudy Giuliani dig up dirt on President Donald Trump's leading Democratic opponent—and that the only person who knew about their involvement was the president himself.
Fox News Sunday anchor Chris Wallace broke the news that Giuliani wasn't acting alone when it came to digging up Ukrainian dirt on Trump's potential 2020 presidential opponent Joe Biden.
"Two high-profile Washington lawyers, Joe diGenova, who's been a fierce critic of the Democratic investigation, and his wife Victoria Toensing were working with Giuliani to get oppo research on Biden," Wallace said at the top of his broadcast.
Read the rest of the piece at The Daily Beast.
Watch the clip above, via Fox News.