Rudy Giuliani Kicks Off 9/11 Remembrance with Commercial Commemorating Police Violence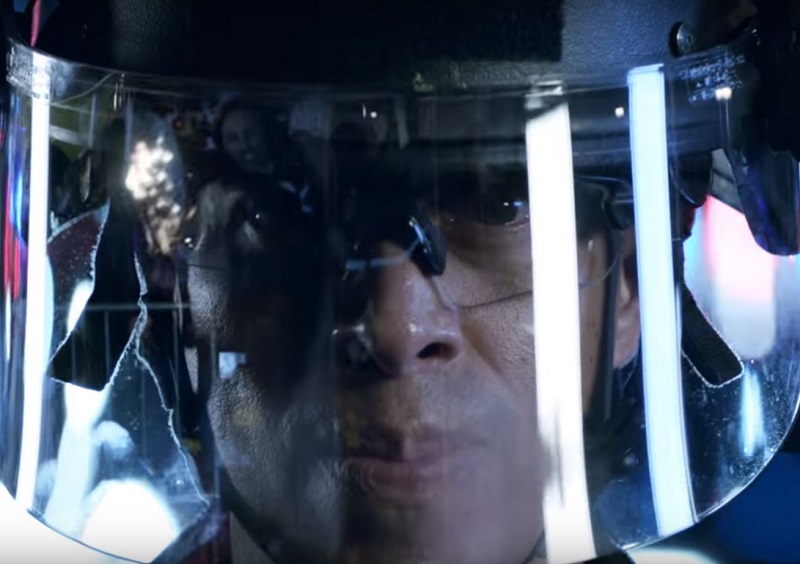 Former New York City mayor and current Donald Trump fixer Rudy Giuliani kicked off the 18th anniversary of the September 11 attacks by posting a divisive video meant to tickle the conservative sweet spot:
GOD BLESS AMERICA! pic.twitter.com/VklXvWggKJ

— Rudy Giuliani (@RudyGiuliani) September 11, 2019
A patriotic cop who served in the military and played high school football facing down a bunch of long-haired protestors threatening to burn American flags while calling police officers "fascists" is not meant to have a unifying theme. It is meant to define one political ideology as a defender of American values and another as an illiberal mob bent on destroying America. It's fascist propaganda.
The weirdest part of this video from Giuliani? It's actually a commercial for a t-shirt company called Grunt Style:
This is not the start of a dystopian David Fincher movie about a cop who lost his mind (good guess!).

It's a "banned from the Super Bowl" ad that skirted the rules and got conservative media attention. He cut off the logo of the t-shirt company at the endhttps://t.co/gjWNfKYcvF

— Ben Collins (@oneunderscore__) September 11, 2019
The ad was not actually banned, according to Grunt Style's YouTube page:
This commercial was intended to be our commercial in the Big Game (you know the one). We weren't denied or rejected by anyone, it was our own decision to not run it. In the end we just couldn't take the big money risk.

This commercial shows what we stand for. We support our military. We support the police. We support everyone's right to protest. Protest peacefully.
And the instant those hippie long-hairs look as if they might no longer be peaceful, Grunt Style's cop hero will whip out his nightstick and crack some heads.
Giuliani posted this commercial on a day where the nation's leaders typically issue calls for unity. So much for that from the president's fixer and alleged "America's Mayor."
Watch the full commercial with the t-shirt logo at the end: