Citing Nixon, Jerry Nadler Hints At Articles Of Impeachment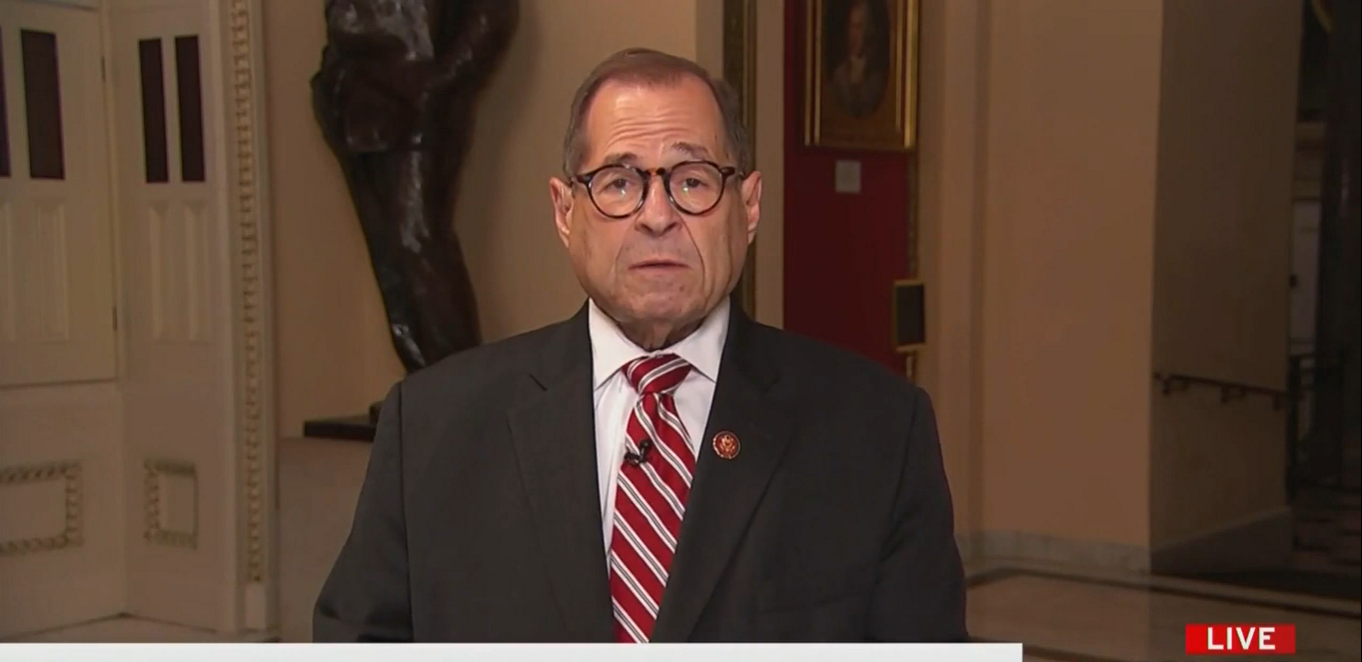 Chairman of the House Judiciary Committee Jerry Nadler told MSNBC's Morning Joe that his committee would look at possible articles of impeachment against President Donald Trump. In the latest indication that House Democrats are moving forward with impeachment, Nadler hinted at what they might be working on.
"We have been involved for the last several months, the Judiciary Committee has been involved for the last several months in an investigation of the President's various misconducts to determine. among other things, whether to recommend impeachment articles to the House, and what we're doing — and we've been — we've been doing that consistently."
"And what we're doing tomorrow is adopting procedures enabling us to do it more effectively. We will be adopting a procedure to enable counsel to cross-examine witnesses for half an hour after all the members have had their five minutes a piece. Another rule will be to allow the — to allow us to handle sensitive information privately, and the third rule will be to afford the President's counsel the opportunity to submit questions or answers to various accusations before the committee."
MSNBC's Mike Barnicle asked Nadler about impeachment and also gun control legislation, in particular background checks.
"We added, yesterday, we recommended to the house and we'll probably vote on that next week I assume in the House, a ban on high capacity magazines, extreme risk protection orders on a federal and state level for people who are dangerous, and a couple of other bills to deal with the gun thing, so we also voted a bill to deal with forced arbitration and another one on establishing a small claims court for intellectual property.
"So we're doing all that work in addition to considering the President's misconduct and we will have to consider as part of that whether to recommend articles of impeachment, and we'll do that as rapidly as we can But of course the speed with which we can do that has been held up by the President's totally stonewalling and as he said, he would totally stonewall and deny all congressional subpoenas."
"They have done that. We've gone to court to enforce those subpoenas, and I might add that stonewalling congressional subpoenas is one of the articles which Nixon's impeachment was based."
Watch the video above, via MSNBC.