Jake Tapper Slams Trump for Spreading 'Insane Conspiracy Theories': 'It's Dangerous'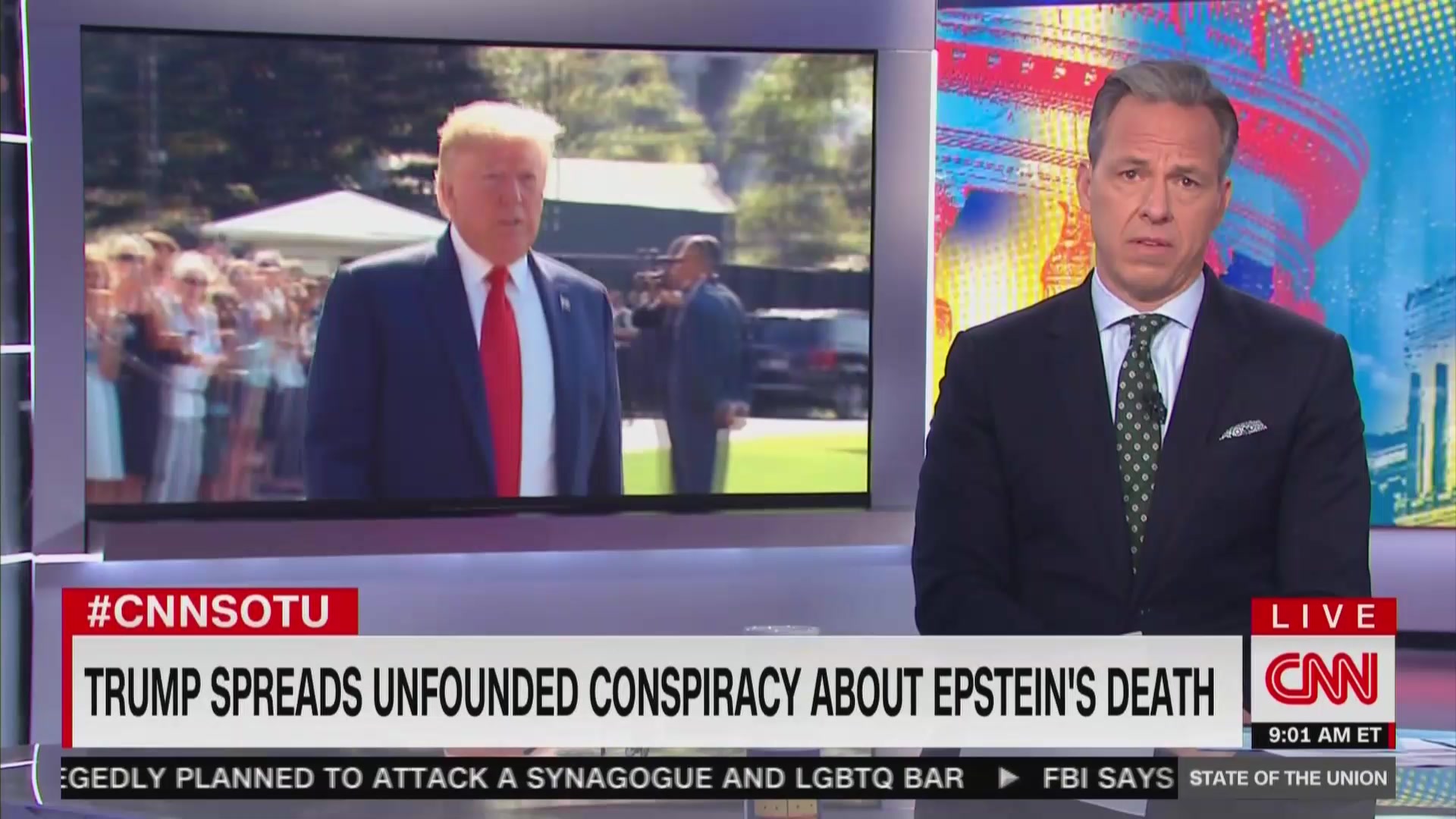 CNN anchor Jake Tapper blasted President Trump for amplifying conspiracy theories following accused serial sex-abuser Jeffrey Epstein's apparent suicide, noting that the president repeatedly uses his outsized voice to elevate the worst aspects of public discourse.
"President Trump could use his megaphone for anything," the CNN anchor added. "But the president often uses it to amplify that which is the worst of us: personal attacks, bigotry, and insane conspiracy theories."
"This is no longer irresponsible and indecent," Tapper concluded. "It is dangerous."
Read the rest of the piece at The Daily Beast.
Watch the clip above, via CNN.