Kamala Harris Calls Trump's Targeted Roundups of Undocumented Immigrants 'A Campaign of Terror'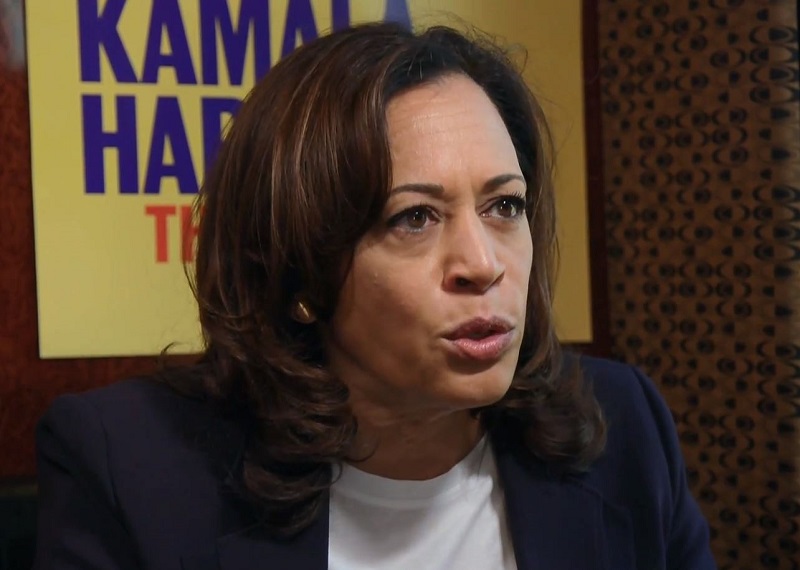 Democratic presidential candidate Kamala Harris accused Donald Trump of running "a campaign of terror" against immigrant communities during a Sunday interview with Chuck Todd on Meet the Press.
Speaking from her campaign bus during a weekend of barnstorming around Iowa, Harris wondered why the administration ordered last week's ICE raid on a poultry plant in Mississippi that rounded up nearly 700 undocumented workers just days after a white supremacist targeted Hispanics with a mass shooting in El Paso. She made it clear, though, that her wonderment was mostly rhetorical:
"This administration has directed DHS to conduct these raids as part of what I believe is this administration's campaign of terror, which is to make whole, whole populations of people afraid to go to work. Children are afraid to go to school for fear that when they come home, their parents won't be there."
Harris also talked bout this campaign in the context of how it will likely impact the 2020 Census:
"We do this census every ten years in America and which is that we count who's here. So, and we make decisions about everything from electoral lines to where we're going to put resources. So, we have a lot of blended families in America, which is households of — multigenerational households including people who are documented and undocumented. When that census taker comes knocking at that door, they're not going to answer the door. And I know this administration knows that."
She went on to reiterate that the census is "an extension of who we are as a democracy" because "every person [here] matters." And if the government cannot make accurate decisions about where to direct resources because certain populations have been undercounted, everybody will suffer.
Watch the entire interview above. Harris' comments about the census and the ICE raid start around 4:45.