Hannity Gives 'Tutorial' to Republicans, Tells Them What to Ask Mueller at Hearing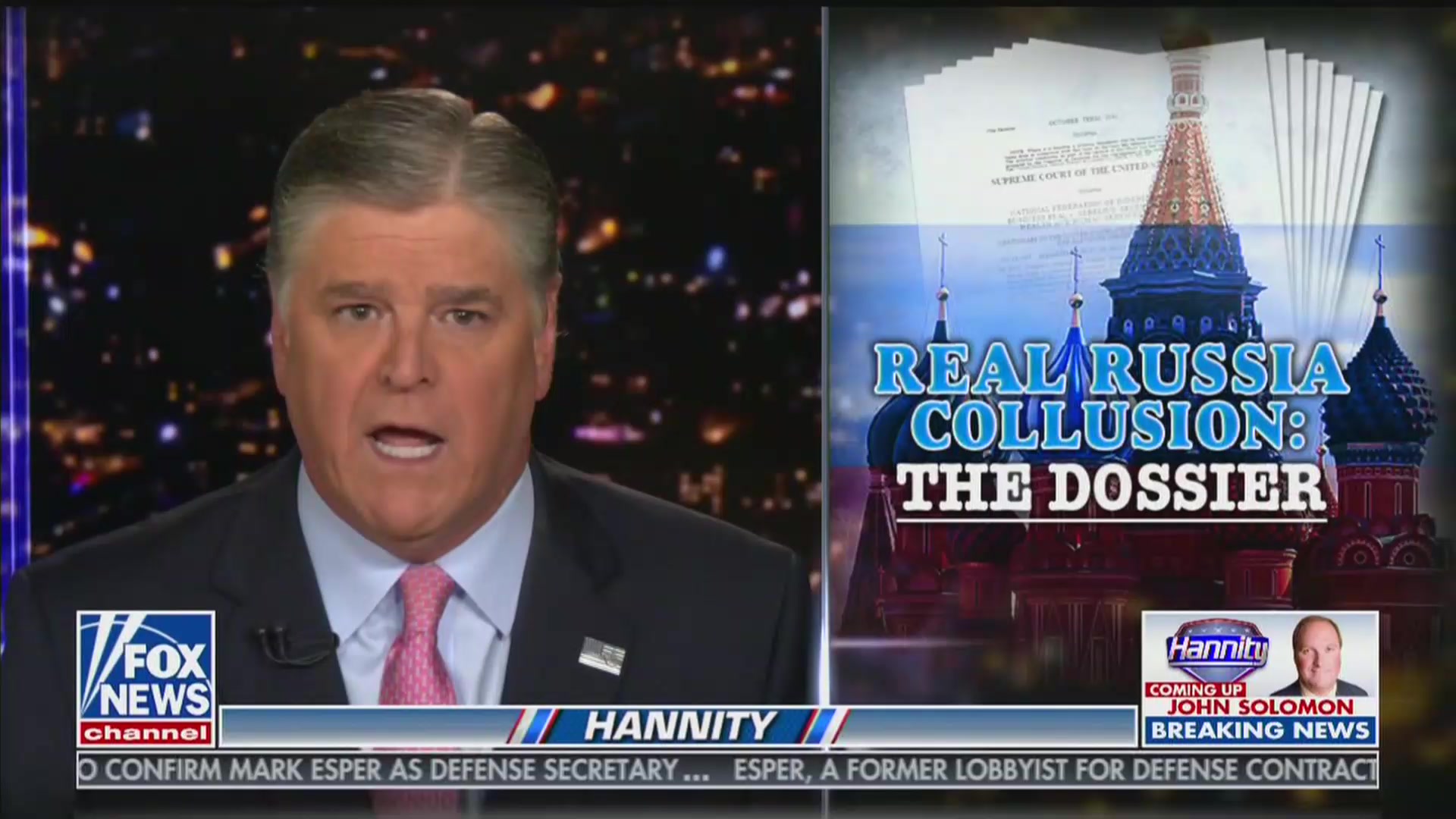 Shortly after President Trump hyped his Tuesday night broadcast (while slamming another Fox News host), Fox News star Sean Hannity delivered on his promised "tutorial" to Republican lawmakers, providing GOP House members with dozens of questions to ask Special Counsel Robert Mueller at Wednesday's Congressional hearing.
Advising the Republicans on the House committees that they will only have five minutes each to ask Mueller questions, Hannity told them they needed to "move quickly" and "get in as many questions as time permits."
"A Hannity rule number one," he stated. "No question should be longer than ten or 11 seconds." Move fast. Ask distinct, direct questions. Yes or no questions."
Read the rest of the piece at The Daily Beast.
Watch the clip above, via Fox News.