WATCH: Jon Stewart Praises Advocates After Senate Renews 9/11 Victim Compensation Fund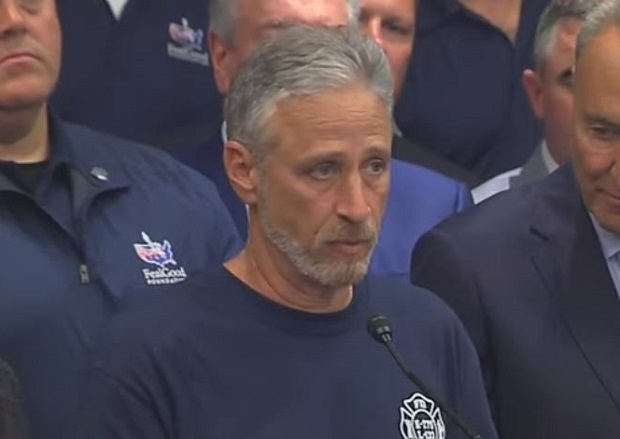 The Senate finally renewed the 9/11 Victim Compensation Fund on Tuesday after weeks of furious lobbying by first responders aided by Jon Stewart.
https://www.youtube.com/watch?v=7JbUek7goBk
The bill passed 97-2, with only Sen. Mike Lee of Utah and Sen. Rand Paul of Kentucky voting against it. Paul had previously held up passage of the bill until the Senate debated budget cuts elsewhere to offset the fund's costs.
The bill already passed the House and will go to President Trump for his signature.
After the Senate vote, Stewart stepped to the microphone at a press conference and gave a moving speech. He called it "the honor of my life" to have been involved in the fight and complimented the first responders who led the effort.
He closed by saying hopefully this passage will allow the first responders and other victims who need money for ongoing medical treatment to begin the process of healing "without the burden of having to advocate."
Watch the video above, via Bloomber TicToc.