GOP Rep: Trump Hatred Might Be Behind Reports of Awful Conditions at Detention Centers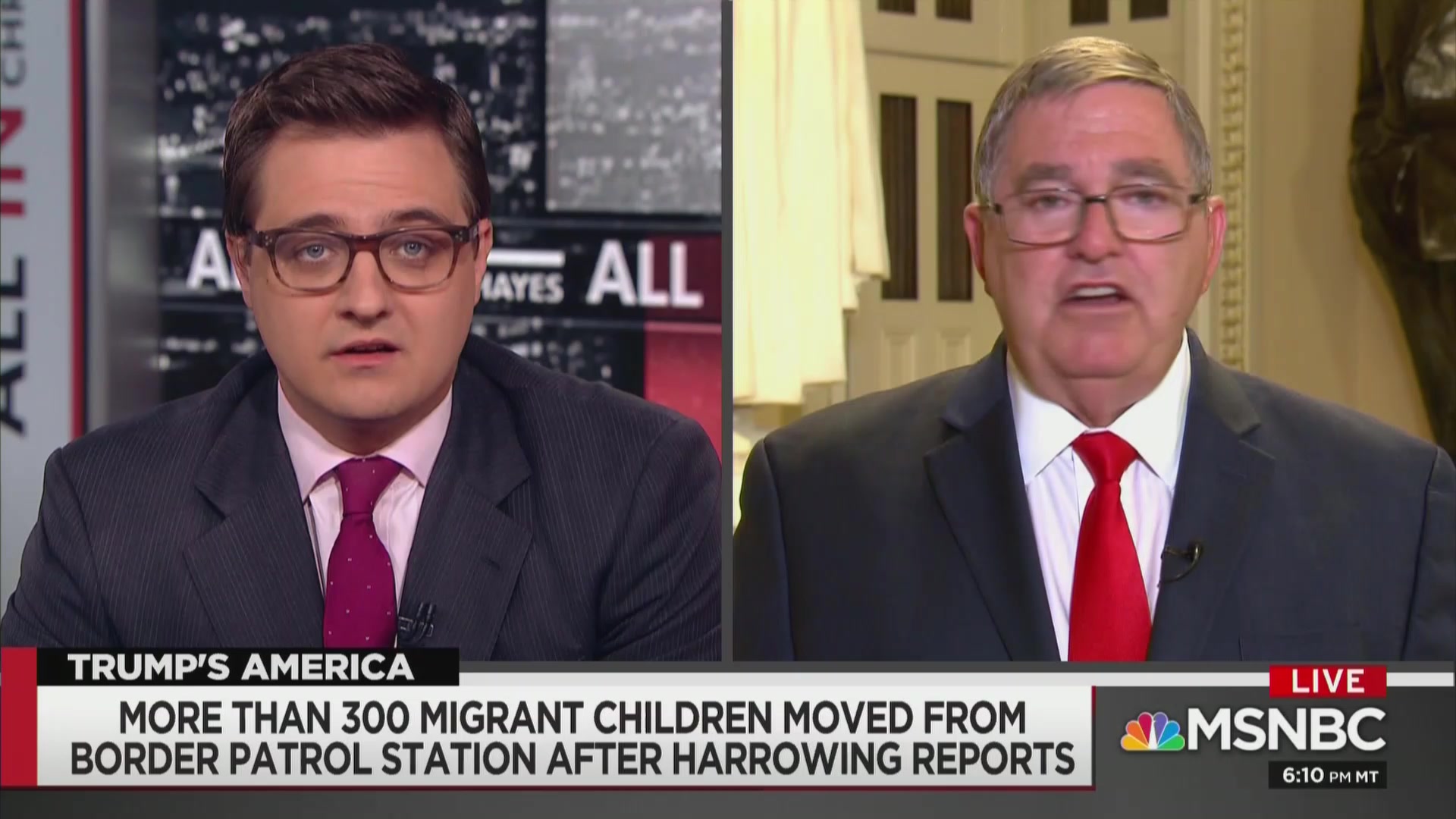 Amid reports of migrant children suffering through inhumane and squalid conditions at Texas border detention centers, Rep. Michael Burgess (R-TX) suggested on Monday night the reports could be untrue because of the amount of animosity many feel towards the president
"You think this is fictional?!" Hayes exclaimed.
"I don't know if it's hyperbole," Burgess replied. "I know that the hatred for this president is so intense, people are liable to say anything. I got to go look for myself and see for myself."
Read the rest of the piece at The Daily Beast.
Watch the clip above, via MSNBC.