Ben Stein: Black People Have 'Deep Attachment' to Feeling 'Like They're Underdogs' and 'Victimized'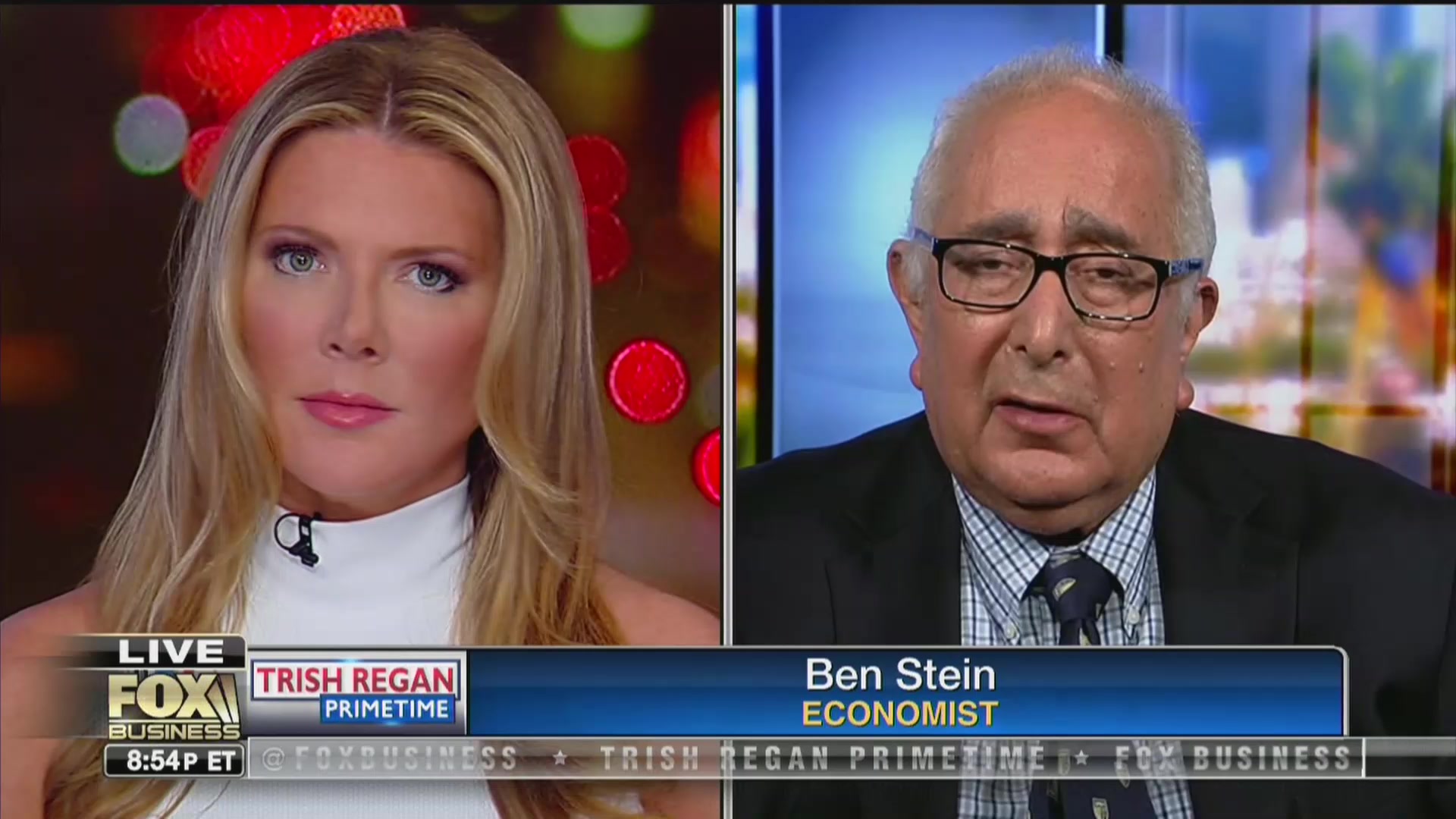 Economist and actor Ben Stein asserted on Monday night that African-Americans want to feel like they are victims and underdogs while trying to explain why the black community hasn't rallied around President Trump yet.
Appearing on Fox Business Network's Trish Regan Primetime, the one-time Richard Nixon speechwriter was asked to weigh in on Democratic presidential candidate Cory Booker saying he'd be willing to meet with Nation of Islam leader Louis Farrakhan.
"Why are those on the left, do you think, so hesitant to distance themselves from this jerk, this guy that says so many horrible, horrible anti-Semitic things," host Trish Regan asked, prompting Stein to respond: "Because they think he has a following in the black community, and the black community is the bedrock of the Democratic Party."
After blasting Farrakhan — one of the right's favorite bogeymen — as "the most violent racist on the public scene today," Stein went on to highlight that former President Obama once met with Farrakhan. This resulted in Regan asking Stein to provide his personal expertise on whether African-Americans are starting to shift their loyalty to the GOP.
"I mean, are traditional black Democrats saying, hey, maybe the Democratic Party has failed me?" Regan wondered aloud. "Maybe I need to rethink this?"
"I wish I could say that that was true, but I don't think it is true," Stein remarked. "I don't know why it isn't true, but there is a very deep attachment to black people feeling like they're the underdogs and feeling like they've been victimized."
Perhaps realizing what he had just said, Stein then added: "And for a very long time they were the underdogs and were being victimized, so you can see why they feel that way."
The Ferris Bueller's Day Off actor concluded by saying it was a mystery to him why the black community would "attach themselves" to Farrakhan since "this guy is Hitler" and "Goebbels."
Watch the clip above, via Fox Business.