Hannity: Mueller 'Doesn't Know the Law' and 'He's Full of Crap'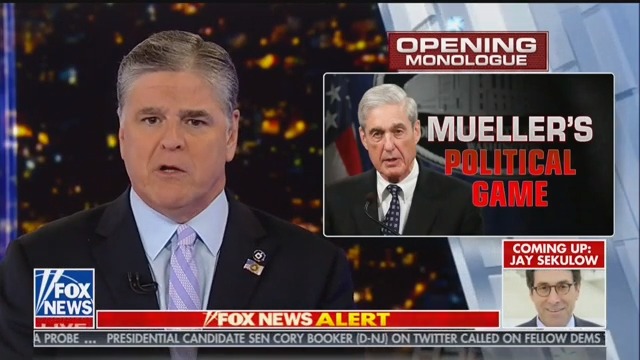 A Fox News host began his cable news opinion show Wednesday night by saying the former long-serving head of the FBI who recently spent two years as a special counsel doesn't know the law.
And is, apparently, "full of crap."
"Number one, Mr. Mueller doesn't know the law, he's basically full of crap," Hannity exclaimed, adding that the attorney general "has the final say and we already know his answer" on the issue of obstruction of justice.
Read the rest of the piece at The Daily Beast.
Watch the clip above, via Fox News.