Fox's Lou Dobbs: Should Robert Mueller and James Comey Be Investigated for Collusion?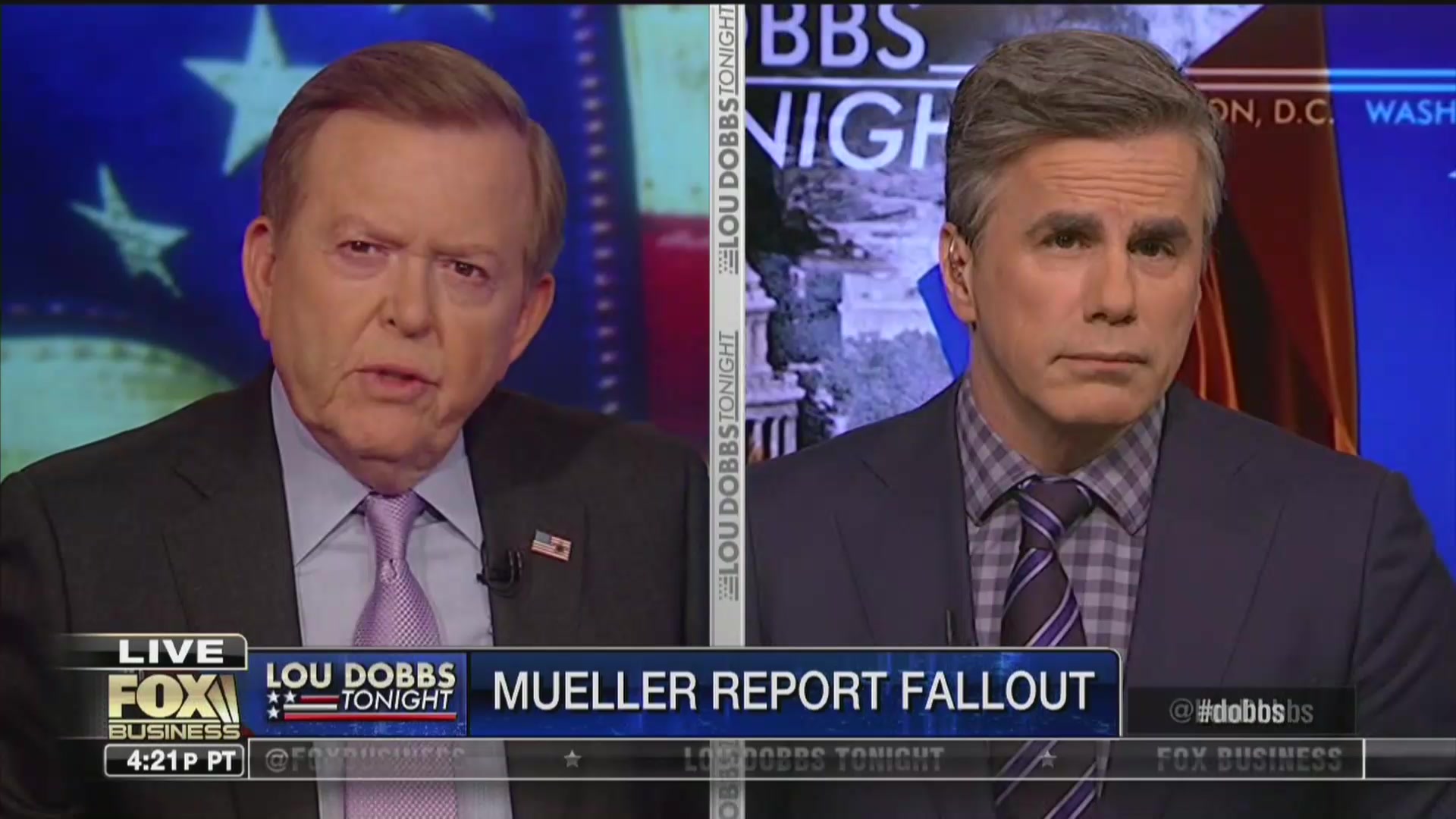 Fox Business Network host Lou Dobbs called on Special Counsel Robert Mueller and former FBI Director James Comey to be investigated for collusion on Wednesday night, suggesting they coordinated on Mueller's public statement on Wednesday.
"Is it a coincidence that James Comey, the dirty cop, wrote an op-ed that was published just a day ahead of the Mueller remarks today?" the pro-Trump Fox Business host wondered. "Is — doesn't that strike you as odd, coincidental, perhaps?"
Read the rest of the piece at The Daily Beast.
Watch the clip above, via Fox Business.