Paul Manafort Sentenced in Second Case, Will Serve a Total of Almost Seven Years in Prison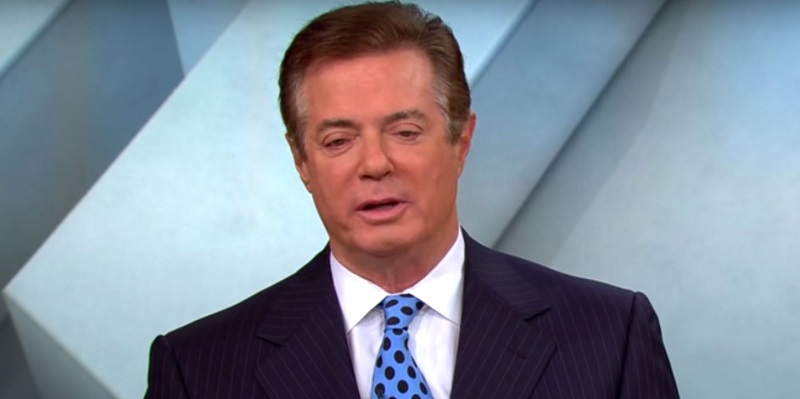 Donald Trump's former campaign manager Paul Manafort was sentenced to just under seven years in prison after pleading guilty last September to charges of conspiracy and witness tampering.
Judge Amy Berman Jackson of the D.C. Circuit Court sentenced Manafort to 60 months for one count of conspiring to defraud the United States, 30 months of which will run concurrently with the sentence of 47 months he received in the Eastern District of Virginia court last week.
Jackson sentenced Manafort to an additional 13 months on a count of witness tampering, which will run consecutive to his sentence on the first count.
Factoring in time already served, Manafort will now spend 81 months in federal prison.
On MSNBC, Pete Williams noted that the judge was unimpressed by Manafort's pleas in court. She castigated his self-pity throughout the legal proceedings, saying that "his attitude during this trial all along has been look what they have done to me." She also expressed surprise that he had not written to her himself to ask for mercy, as criminal defendants usually do when facing sentencing.
Jackson also ridiculed his lawyers' defense that none of these charges would have been brought if a special counsel hadn't been appointed to investigate Donald Trump. While she made clear that the case had nothing to do with "Russian collusion," not because there is no evidence, but that it is irrelevant to these particular charges, she also said the fact is that Manafort committed these crimes and should be sentenced for them.
Watch the clip above, via MSNBC.