The View's Meghan McCain Immediately Plays Victim When Joy Behar Criticizes Legacy Admissions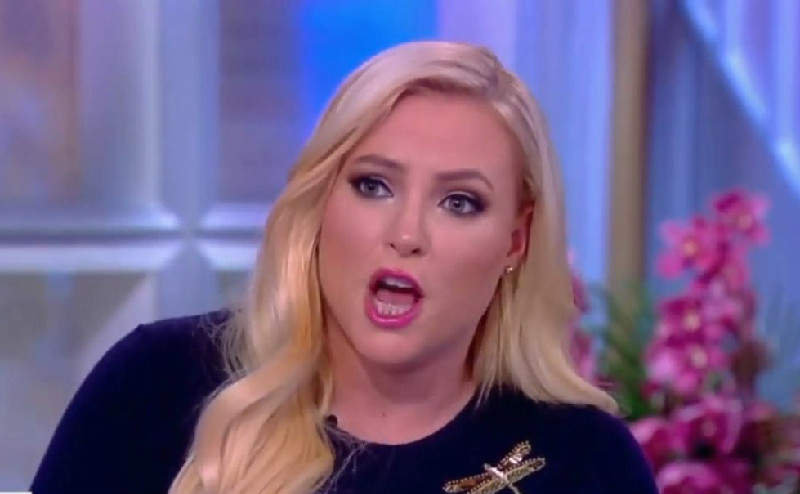 Stop me if you've heard this one before — Meghan McCain felt attacked and played the victim during a segment of The View.
Regarding the college admissions scandal that ensnared Hollywood actresses Lori Loughlin and Felicity Huffman, business leaders and college coaches, the hosts of The View discussed how this is a story of the haves and have-nots and the lengths rich parents will go to get their children into the college of their choice.
Towards the end of the discussion, co-host Joy Behar took aim at legacy admissions at universities, stating the practice was initially done not just to get children of alumni into certain schools but was also "racist in nature."
"It started in the '20s to keep out upwardly mobile immigrants who started pushing for admittance into elite schools," Behar stated. "And I think that is a very, very bad system. Let me see, why should your kid get in because you got in?"
McCain, whose family dating back to her great-grandfather have attended the Naval Academy, jumped in to "push back" that using legacy admissions in military academies has to do with "service to your country."
Behar, meanwhile, asked why anyone should get into a school if they don't have the grades, prompting McCain to get predictably defensive, insisting that her brother had good grades before saying "I don't think there's anything to be ashamed of my family's legacy."
"I'm not talking about your family!" Behar exclaimed as McCain complained that she was talking about legacies.
"I'm talking about the policy of where legacy admissions came from," Behar shot back as McCain continued to talk about how proud she was of her family's legacy at the academy.
Behar ended the discussion by noting that she was talking about the history of using legacy admissions at prestigious universities to keep Jews and people of color out.
"That's what it's about," she concluded, ending yet another battle between the two frequent on-air foes.
Watch the clip above, via ABC.