Far-Right Troll Jacob Wohl Apparently Made Death Threat Against Himself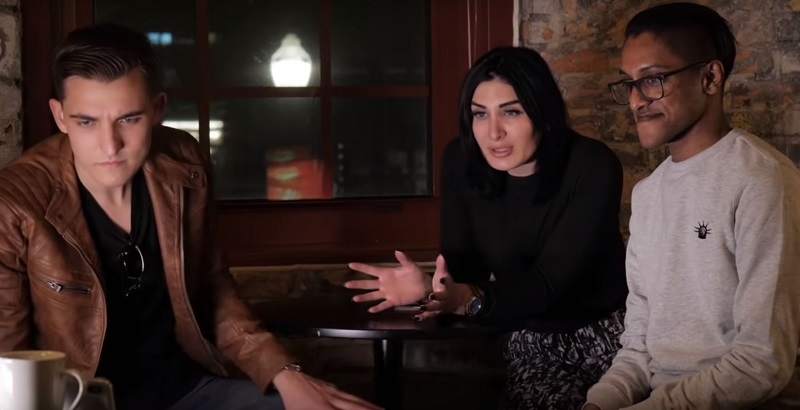 Right-wing corncob Jacob Wohl appears to have used a fake Twitter account to send a death threat to himself that he could then report to police.
The incident occurred in February, while Wohl and his associates Laura Loomer and Ali Alexander were in Minneapolis to "investigate" Rep. Ilhan Omar (D-MN). The "investigation" turned out to be mostly the three right-wing activists roaming around the city with what they claimed was a slew of bodyguards (who were curiously almost always off-camera) to protect them from their many lefitst and Muslim enemies who were out to harm them.
At some point during the trip, Wohl went to a police station to report the many death threats he claimed to have received on social media while in Minneapolis. A documentary made by Alexander and released on Tuesday night shows a screenshot of one of the threats, from an account called @Drakehomes612. The writer behind the account told Wohl that if he spotted the right-wingers anywhere in the city, "I'm going to shoot you and shit on your bodies."
There is just one problem.
Just after the trip in February, Wohl was permanently banned from Twitter for making fake accounts. An NBC News reporter noted at the time that @Drakehomes612 was one of the fake accounts.
According to the documentary, Wohl gave Minneapolis police printouts of some of the threats he allegedly received. If the message from @Drakehomes612 was one of them, Wohl was reporting fake death threats to a real police department. That seems suboptimal!
Will Sommer of The Daily Beast reported on Wednesday that after this apparent scam was pointed out to him, Alexander appeared to distance himself from Wohl. But Ali is shown in the video in the police station with Wohl while he makes his report, so it is unclear how much that will help him if the Minneapolis authorities decide to charge Wohl with filing a false report.