Gaetz Tweet About Michael Cohen Lands Him in a World of Legal and Professional Trouble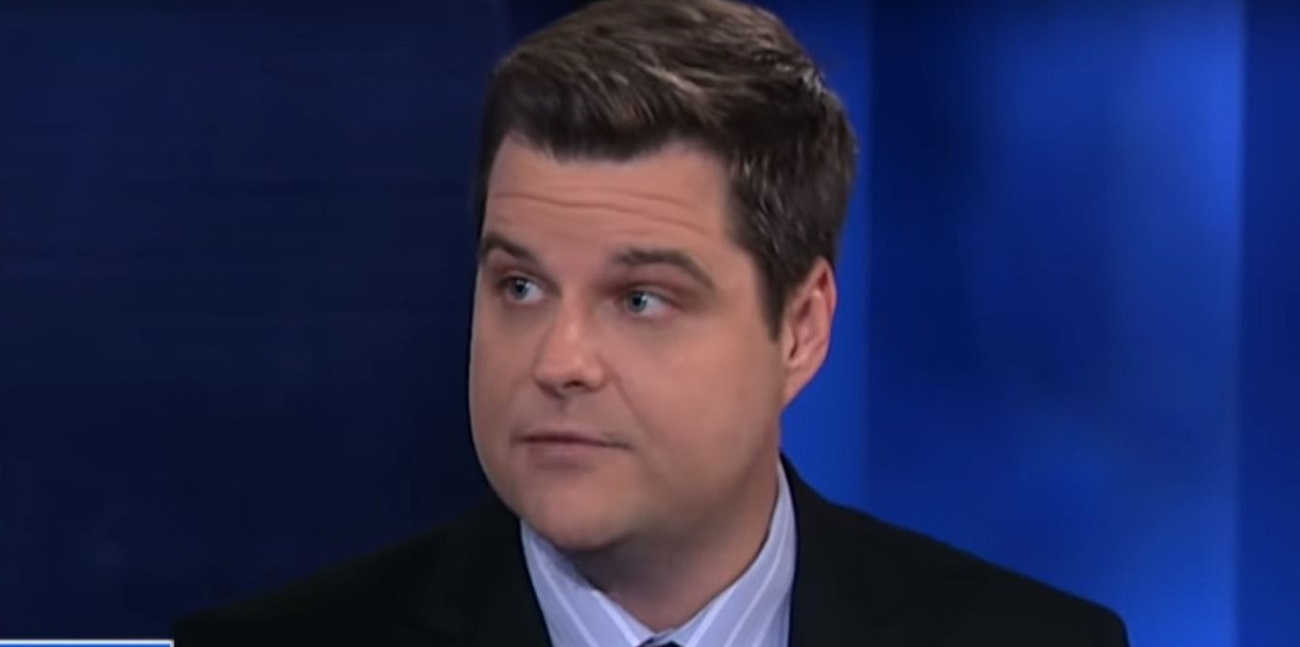 The fallout continues for Rep. Matt Gaetz (R-FL) after his buffoonish attempt at witness intimidation against Michael Cohen on Tuesday.
Gaetz had fired off a tweet suggesting Cohen should tell his wife about his alleged mistresses before Wednesday's hearing. The clear implication was that he was going to have to answer the charge in open testimony before Congress, so he might as well give his wife a heads-up. And for good measure, he suggested Cohen's wife might leave him during his upcoming prison stint.
Multiple lawyers immediately pointed out that Gaetz may have violated laws against witness tampering. (Gaetz being a lawyer, one would think he would know that.) House Speaker Nancy Pelosi offered an indirect reminder on Twitter that he may have violated congressional ethics rules. This prompted Gaetz to delete his original tweet and apologize.
But it may be too late. The Daily Beast reports that the Florida Bar has opened an investigation into whether Gaetz "violated professional conduct rules" with the tweet:
---
"If the grievance committee finds probable cause to believe that a violation took place, it then refers its findings to the state supreme court, which then makes a ruling and, if applicable, apply sanctions."
---
Sanctions by a state bar can include disbarment, depending on the seriousnsess of the offense. Gaetz's tweet likely doesn't rise to that level, but who knows?
Then, during the Cohen hearing on Wednesday afternoon, Del. Stacey Plaskett, a Democrat who represents the Virgin Islands, called for Gaetz to be referred to the Ethics Committee for a violation of "witness intimidation or tampering" and possibly a criminal referral as well. Being a former prosecutor, she could even cite the statute under which Gatez could be charged. (U.S. Code 1512, which prohibits witness tampering, if you're wondering.)
So to sum up, since his tweet, Gaetz has been reprimanded by the House Speaker, called out for prosecution in a nationally televised hearing by a non-voting member of the House, and referred to the Florida State Bar for possible disciplinary action. Hope it was worth it.