Witness Intimidation? Rep. Matt Gaetz Threatens to Expose Michael Cohen's 'Girlfriends'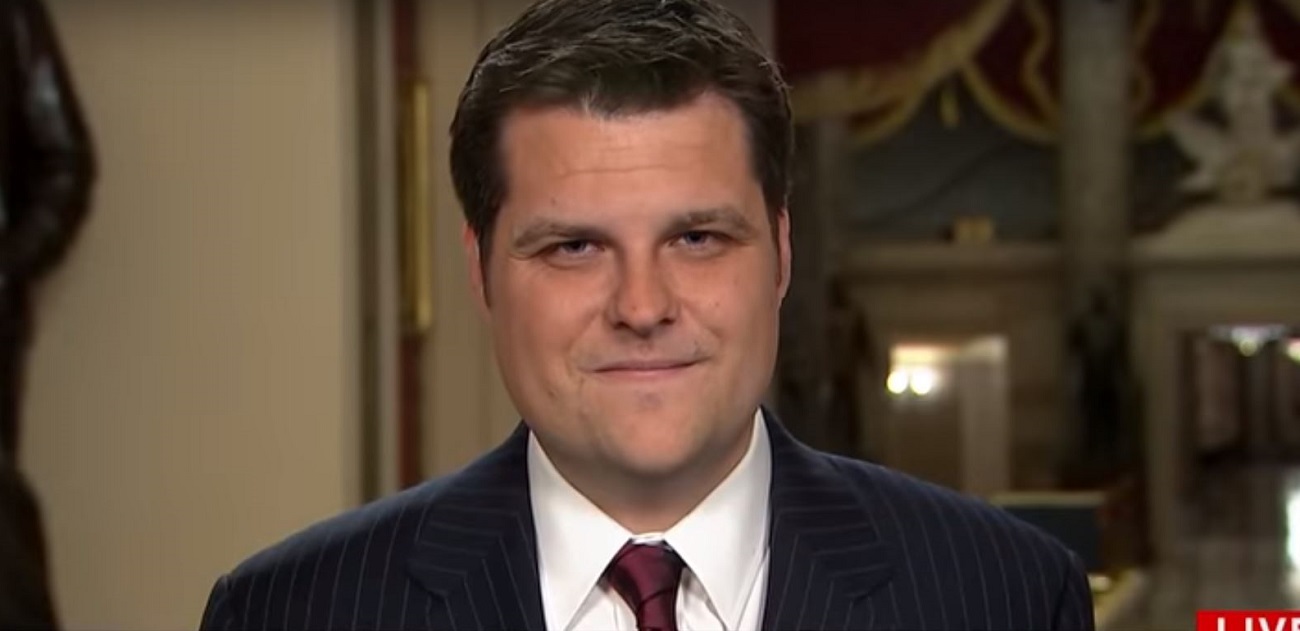 Ahead of Michael Cohen publicly testifying to the House Oversight Committee on Tuesday, Rep. Matt Gaetz (R-FL) had some words of caution for the onetime Trump lawyer:
Hey @MichaelCohen212 – Do your wife & father-in-law know about your girlfriends? Maybe tonight would be a good time for that chat. I wonder if she'll remain faithful when you're in prison. She's about to learn a lot…

— Matt Gaetz (@mattgaetz) February 26, 2019
Gaetz is a graduate of William & Mary's law school, which is very well-regarded. So one would think he recognizes the inappropriateness of apparently threatening a witness ahead of that witness giving testimony about alleged criminal acts.
Gaetz later swore to Sam Stein of The Daily Beast that he did not consider his tweet to be witness tampering:
---
"It is challenging the veracity and character of a witness. We do it everyday. We typically do it during people's testimony. This is what it looks like to compete in the marketplace of ideas."
---
Apparently illegal intimidation of witnesses is simply part of the "marketplace of ideas" now. We're going to have to remake all of The Godfather movies.
Gaetz also told reporters he was simply "testing the veracity and character of Michael Cohen." I'm not sure that Cohen's character is the one being tested here.
Jokes aside, what exactly does Gaetz think he is accomplishing here, besides some attention for himself? Cohen is already going to prison for three years. He has been disbarred and humiliated in front of the world. His name will go down as one of the more infamous ones in the history of the Trump presidency.
But assume for a moment that Michael Cohen does have mistresses, and his wife does not know about them. Being the guy who reveals that fact to her, publicly, to his 400,000 Twitter followers is, if not illegal witness tampering, at least grossly unethical for a member of Congress and grossly sleazy for a human being. Naturally, President Trump will probably give him a Medal of Freedom.